data load ...
albero: einmaliger Blick über das Land bis zum Meer
Commercial building site for sale
350,000.00 EUR
ES-43206 Reus
Catalonia, Spain
Available according to agreement
Supplier/Real Estate Agent:
Fa. albero immobilien GmbH albero - mein Immobilienpartner
DE 63500 63500 Seligenstadt
contact (

)
email
06182-23970
Fax: 06182-27627
Homepage
All offers of the estate supplier
Detail
Property:
9,185 sq.m
Price:
Commission from the buyer/tenant:
5.00 % v Netto-VK Preis (inkl. MwSt.)
Short description
herrliches Grundstück ganz oben am Berg - sensationeller Panoramablick über das Land bis hin zum Meer - bei klarem Wetter können Sie selbst die Schiffe fahren sehen - geeignet für bis zu drei Villen - nur 2km von Reus mit allen Annahmlichkeiten und doch in einer ganz anderen Welt. Leider lassen die Bilder das phänomenale Panorama nicht wirklich gut erkennen. Einen Standort wie diesen werden Sie nicht mehr oft finden.
Position
Home >ScoutManager >AngebotsManager >ExposéManager
ExposéManager
Die katalanische Kleinstadt Reus überrascht mit Prachtbauten wie der modernistischen Casa Rull
Menschenleer liegt die mittelalterlich enge Plaça Mercadal da. Das Rathaus (in sozialistischer Hand), daneben der Sitz der Nationalisten, die wuchtig verzierte Casa Navàs, dann ein weißer Betonquader, schmucklos, die Scheiben schwarz verhangen. »Das war mal eine Bank«, sagt Teresa Pallarès Piqué, Stadträtin für Handel und Tourismus. »Und bald wird es die Capsa Gaudí sein.«
Gaudí: der Name einer Demütigung, die Reus bis heute nicht verwunden hat. Antonio Gaudí i Cornet, Sohn der Stadt, zog mit 16 nach Barcelona - und wurde dort der berühmte Architekt Gaudí. Mit einem interaktiven Museum will Reus den Mann heimholen, der seiner Heimatstadt nichts als eine verblichene Skizze für die Renovierung einer Kirche hinterließ
Warum fühlt sich die Stadt so gut an? Schon die unzerstörte Altstadt macht Besucher aus Deutschland neidisch. Die engen Gassen, die über einem zusammenzuwachsen scheinen. Die großzügigen Plätze, die alle paar Schritte den Blick auf den makellosen Mittelmeerhimmel eröffnen. Dann der Reus-spezifische modernisme, die katalanische Variante des Jugendstils. Nicht so elegant wie Barcelona, dafür prall und variantenreich.
Use
Reus, das ist auch sein Umland. Uralte Olivenhaine und Weingärten. Die grüne Ebene des Baix Camp. Das Hügelland des Priorat. Dann schroffe Bergkämme, Täler mit sattem Laubwald. Gratallops liegt auf einer kahlen Anhöhe. Die Häuser der Winzer ducken sich hinter einem Erdwall. Die Straßen sind ungepflastert. Der Celler Cecilio liegt ziemlich versteckt, der Winzer hat einen wunderbaren Crianza zu bieten, kräftig, erdig, mit einem zarten Aroma von Waldbeeren. Gleich nebenan betreiben die Winzer von Gratallops gemeinsam ein Restaurant, eine unscheinbare Bauernstube mit schlichten Kiefernholz-Möbeln. Aber in der Küche muss ein Künstler der katalanische Landküche am Herd stehen: allein seine gegrillten Entenflügel auf Frischkäse, mit einem feinen Strich aus Tomatenmarmelade bemalt…
So leicht man hier herkommt, so schwer fällt es, wieder wegzugehen. Auf dem Weg zurück zum Aeropuerto locken Schilder: zum Zisterzienserkloster El Poblet; nach Tarragona mit seinem römischen Amphitheater direkt am Meer.
Und in diesem Umfeld errichten Sie ganz oben am Berg Ihr Traumhaus - leider zeigen unsere Bilder nicht den wirklich einzigartig fesselnden und vor allem unverbaubaren Ausblick bis zum Meer.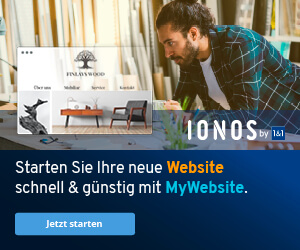 Real estate reedb 1022 V 8.3.d / time:0.0551 / size: 68686 / 54.224.203.224.mobil