data load ...
**** in Dealul Floreni max. 8 Persons
request more information
Holiday Rentals for rent
per week from 840.00 EUR
ro- Dealu Floreni
Suceava, Romania
Available according to agreement
Supplier/Partner:
Firma Bungalow.Net BV
NL 8011 Zwolle
contact (

)
Homepage
All offers of the estate supplier
Detail
Bedroom:
4
per week:
| | | |
| --- | --- | --- |
| Balcony | | |
| Terrace | | |
Short description
The house is situated in Dealul Floreni, 10 km from the city of Vatra Dornei in Suceava county, Bucovina region. This region is well-known for its beautiful landscapes, mineral waters and superb monasteries.
The house has a huge yard (10,000 square meters) full of flowers, trees and beautiful grass and is bordered by a stream. Within the yard there is a lake filled with carp. The house sits atop a hill. One side of the hill is bordered by a river, the other side by the highest peak in the Ousorul area. Next to the house there is a building with an indoor sports facility equipped with a table tennis table, pool table, etc. There is a special area for barbequing nearby the house. The house does not have a permanent staff, which allows for an intimate holiday.
In summertime there are a lot of possibilities for hiking, mountain biking, river rafting, mountaineering and hang-gliding. The fauna and flora are very rich. For example there are a lot of forest fruits, centuries-old trees (mostly conifers), different species of grass, and animals like deer, brown bear, lynx, wolf, fox, wild boar, marten, polecat, common marten, badger, etc. Moreover, the rivers contain a host of different species of fish, thus making this is an ideal place for fishing and hunting.
It is also ideal for an unforgettably active and exciting holiday.
Position
Distance
Suburban traffic
10
km
Airport
120
km
Winter sports; Near water; In the mountains
Dealul Floreni is a little village located 10 km from the spa resort of Vatra Dornei.
The spa at Vatra Dornei has 4 health treatment units, with various sections for specific treatments. Conditions and dysfunctions treated in this balneal resort vary from prophylaxis, sedentary and stress, cardiovascular conditions, loco motor conditions, to associated diseases, endocrine, gynecological, renal, and nervous dysfunctions.
Vatra Dornei has many types of mineral water, each with distinct hydro-chemical and genetic properties. The spa has 14 sources for external treatment, 9 of which are exploited, the rest being under conservation. It also has 2 springs for internal treatment.
In the area there are a lot of nature reserves.
The Bucovina region is famous for it's monasteries. Most of these were built in the XV and XVI centuries. This monasteries are unique monuments to Romanian feudal art with both interior and exterior frescoes. Because of their uniqueness and artistic value, they were added to UNESCO's World Cultural Heritage list in 1993. There is, indeed, no other place in the world where such a group of churches, with such high quality exterior frescoes, can be seen.
The diversity of the highland, hills and mountains give an infinite number of possibilities for mountain hiking, mountaineering, hang-gliding, river rafting and cycling.
This region provides infinite possibilities for sport tourism, balneal tourism and opportunities to visit famous monasteries.
If you have the chance to visit Romania, by all means do it for you will be pleasantly surprised. Romania is a beautiful country and the people are immensely hospitable.
Fittings
The house is a suitable accommodation for up to 8 persons. The house may be rented in wintertime as it is equipped with a central heating system.
The house has a ground floor and a first floor. Downstairs there is a living room, kitchen, toilet, bathroom and terrace. The kitchen has a cupboard, table for 12 persons, gas cooker, coffee maker, sink, fridge, food mixer, china, dishes and glassware. In the bathroom there is a sink, douche and toilet. In the living room there is a studio couch and armchair, coffee table, TV, music center and a variety of board games.
Upstairs there are 4 furnished bedrooms. In one of the rooms there is a bunk bed and a balcony.
Use
Possibility nearby / Möglichkeiten in der Nähe: Skiing, Fishing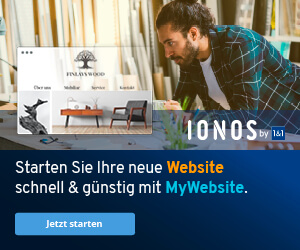 Real estate reedb 1023 V 8.3.d / time:0.0568 / size: 57645 / 54.81.131.189.mobil