data load ...
**** in Kargicak max. 4 Persons
request more information
Holiday Rentals for rent
per week from 350.00 EUR
tr- Kargıcak, Kargıcak Belediyesi
Antalya İli, Turkey
Available according to agreement
Supplier/Partner:
Firma Bungalow.Net BV
NL 8011 Zwolle
contact (

)
Homepage
All offers of the estate supplier
Detail
Bedroom:
2
per week:
| | | |
| --- | --- | --- |
| Balcony | | |
| Terrace | | |
| | | |
| --- | --- | --- |
| Garage | | |
Options
| | | |
| --- | --- | --- |
| Air-conditioning | | |
| Swimming pool | | |
Short description
The Manzara apartment is wonderfully situated in Kargicak, also called the 'villa area' of Alanya. It is situated among the greenery of the Taurus Mountains. This luxurious apartment is part of a small complex containing eight homes, a spacious garden and a swimming pool.
Manzara means 'view' in Turkish. The name is certainly appropriate. From the apartment, private terrace and pool you have a fantastic view of the Mediterranean, the Taurus Mountains and Alanya. Every evening you can also enjoy an impressive sunset.
Given the somewhat remote location and the distance from the nearest public transportation, a (rental) car or scooter is recommended.
The distance to the beach is 4.5 kilometers. In the immediate vicinity of the apartment there are a number of holiday villas and homes owned by locals. There are a lot of banana, olive and citrus trees in the area as well.
Due to the flights arrival can be on any day of the week. The minimum stay is 7 days. For more information call Tour Operator: 0031 38 333 01 01 or 0031 20 211 03 66.
Position
Distance
Shopping
6
km
Airport
130
km
Suburban traffic
4
km
In the mountains; Among nature; Near water
In the immediate vicinity of the Manzara apartment you can take a wonderful walk or bicycle ride. The village of Kargicak has a small local center with a number of smaller shops, restaurants, bars and hotels. The much larger and more touristy Mahmutlar borders Kargicak and has many supermarkets and shops, restaurants and other amenities. The nearby town of Alanya offers plenty of entertainment, from cafes and pleasant shopping streets to a vibrant nightlife. The old castle of Alanya, situated high above the sea, should definitely not be missed, if only for its unforgettable views. At the foot of the mountain you can visit the famous Red Tower. There are several caves you can visit and a trip to the Dimcayi River, with its lively cafes and splendid water, is also worthwhile. There are plenty of other activities in the area of Alanya. From the port of Alanya you can take a boat excursion. There are also many single or multi-day excursions, for example, to Cappadocia or Pamukkale. And last but not least, there are the beaches where you can enjoy the Turkish sun or a variety of water activities. Upon your arrival at Manzara you will find a folder with detailed information about all the activities possible in the area.
Fittings
This apartment offers lots of privacy and can accommodate up to 4 persons. The total (residential) area of the apartment is approximately 120 sqm. The format is as follows: an entrance hall, a large living room with an open kitchen, two spacious bedrooms, a luxurious bathroom and a large terrace. The living room has been tastefully furnished with a comfortable sofa, armchair, coffee table, buffet table and a dining table with four chairs. There is a TV (satellite stations including several Dutch) and a DVD player. There are also a number of CDs, DVDs, books and games available for you. The kitchen is equipped with a fridge/freezer, dishwasher, electric cooker, kettle, coffeemaker and toaster. The luxurious bathroom has a bathtub, separate shower, toilet, sink and washing machine. The master bedroom is nicely furnished with a bed, a large closet and a dressing table. The second bedroom has two single beds, a wardrobe and a dressing table.
The living room and both bedrooms have air-conditioners that function as both as air-conditioner and heater. The whole house (except the bathroom) has marble floors. From the living room / kitchen (through the sliding doors) and from the hall (through the front door) you have access to a large L-shaped terrace. There is also a garage. Duvets, pillows and linen are provided.
Use
Possibility nearby / Möglichkeiten in der Nähe: o smoking!!!
Other

Electricity costs are € 0.25 per kWh.
You can arrange for a breakfast pack to be at the accommodation upon arrival. This consists of water, bread, milk, sugar, butter, jam, coffee, tea, orange juice and cheese. The cost is € 12.00 per person.
It is recommended that you rent a car or scooter because the distance to public transportation is quite large. If you like, the landlord can arrange it.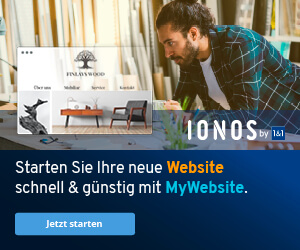 Real estate reedb 1211 V 8.41.d / time:0.0266 / size: 52577 / 54.196.182.102.mobil