data load ...
***** in Weissenhauser Strand max. 2 Persons
request more information
Holiday Rentals for rent
per week from 560.00 EUR
de- Weissenhäuser Strand
Schleswig-Holstein, Germany
Available according to agreement
Supplier/Partner:
Firma Bungalow.Net BV
NL 8011 Zwolle
contact (

)
Homepage
All offers of the estate supplier
Detail
Bedroom:
1
per week:
| | | |
| --- | --- | --- |
| Balcony | | |
| Terrace | | |
Options
Short description


This holiday and amusement park is one of the most popular vacation resorts in Germany! It lies on the Baltic Coast in the middle of the "Oldenburger Graben" conservation area. You can book an apartment, penthouse or bungalow which are not surrounded by high-rise buildings. Some of them have toilets and showers which have been adapted for the disabled. Besides an array of luxuriously appointed accommodations, this park also offers a wide range of leisure-time activities and attractions. About 150 meters from the park there is a 3 km long sandy beach. On and near the beach you can find plenty to do: beach volleyball or football, an adventurous ride on a banana boat, windsurfing and sailing (lessons for beginners available), Nordic walking or cycling along the many hiking and biking trails.  For your daily shopping you can visit the supermarket or one of the boutiques in the village square. The Galeria has several excellent restaurants. Upon arrival, your holiday begins!


Our facilities include the following:

<strong>Subtropical Water Paradise</strong> stretching over 7,500 square meters with a 214-meter water slide (second largest tube slide in the world), 156-meter super water slide, 75-meter turbo slide angled at 30°, wave slide, "Water World" huge water games area, rafting channel, whirlpools, sunken jungle city with aquariums, terrariums and ponds large baby-area, saunas and much more * <strong>Jungle Land</strong> on 6,500m2, fully covered with climbing wall, high rope course, huge playgrounds, terrarium, leguan lagune, slides, forbidden temple, jungle restaurant and much more * <strong>Dune Pool</strong> our second spa area with saunas and Wellness-Oasis on 3,000m2 (located in the Strandhotel) * <strong><strong>Miniclub * Animators * Guest Workshops * recreation hall with bowling, billiard and play equipment * Kids and Candy Corner * Pirate Castle * Play Paradise</strong></strong>ur hotel guests can serve both breakfast, as well as dinner in our convention center directly connected to the hotel, which remains unaffected by the works.Not only the restaurant will be fully redesigned, but the heart and soul of the Sonnenrose, the kitchen itself will undergo a complete makeover. Our chef Mr Thorsten Scheffauer and his team are welcoming our guests starting from Friday, 8<sup>th of</sup> March 2013 in a new location offering both regional and international dishes.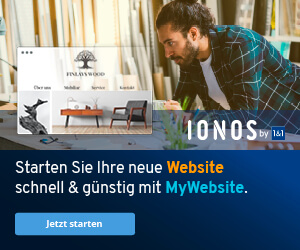 Position
Distance
Airport
120
km
Wellness; Holiday Park; Near water
The park is centrally located between Kiel and the island of Fehmarn and is ideal for taking nature trips or day trips to nearby cities and sights. From May to October there are regular guided walks and hikes, for example along the beach to the cliffs at Hohwacht or on the dike to Slot Weissenhaus. The nature park of "Holstein Switzerland" is situated next to the park. This is a hilly area with a patchwork of lakes and forests in Schleswig Holstein, Germany. A cruise on the five lakes and a tour of the castle of Eutin really should not be missed. A trip to the Bunsberg - at 168 meters, the highest mountain in Schleswig-Holstein – is also very nice. When there is snow, you can enjoy skiing and tobogganing. In May and June, the lookout atop the mountain overlooks beautiful yellow Rape fields. Other attractions located near the park include: the Hansa-Park Sierksdorf amusement park and the open-air museum Molfsee near Kiel. A day trip can be made to the island of Fehmarn (± 25 km) via the Fehmarn-Sund bridge. Attractions include the town of Burg and the mill museum. The bridge is part of the Vogelfluglinie, a link of the international road and rail traffic between Germany and Denmark. Nothing should stand in the way of a trip to the Danish capital of Copenhagen (± 200 km). Slightly closer but no less worth seeing is the city of Lübeck (± 60 km), whose 800-year-old town is a UNESCO world heritage site. During your stay you will find out why the Baltic coast is Germany's most popular holiday!
Division
Fittings
The beach lies just 150 meters from this three-story "An der Düne" apartment building. The spa facilities and the village square with its boutiques and supermarkets are also nearby. The complex has lifts and all apartments have a balcony or terrace. Around the complex there is plenty of greenery and space where kids can enjoy themselves. This spacious 32m² 1-bedroom apartment can accommodate two persons. The living room has a nice corner sofa. The apartment is equipped with a coffeemaker, TV, clock radio, telephone, vacuum cleaner, bed linen, towels and tea towels. For cooking, there is a well-equipped compact kitchen (refrigerator, microwave, kettle and toaster). The bathroom has a shower (not wheelchair friendly), toilet and sink. There is also a hairdryer present. For a fee, a crib can be added.
Use
Possibility nearby / Möglichkeiten in der Nähe: Fishing
Other

Disabled shower / toilet available.

5th person: baby bed available for a fee.

Telephone, Wifi (5 EUR/ day, 25 EUR for 7 days), electric kettle, microwave, hair dryer in the bathroom. Surcharge sea side from 5 EUR.

Tourist tax: Children under 17 years free!


If you book in the apartment building "Am Park", you can expect a larger package of services:

- Kitchen with toaster, coffee maker, stove, refrigerator (studio with kitchenette), microwave, TV, radio, telephone, hair dryer in the bathroom.
- All studios and apartments are tastefully furnished.
- Large balcony with a device for drying clothes.
- Washing machine, dryer and ironing in the house (extra charge).
- Own guest-service-office, opened hourly.
- Towel and linen change on request (surcharge).
- Starting with 7 overnight stays ,1 x per week towel and linen change.
- On request bread roll service for you!

You will also find in the house: board game corners with billiards, table tennis and children's play area and the free use of the fitness corner with indoor and outdoor log cabin sauna, steam room and gym equipment. Solarium available for a fee.

All consumption costs for electricity, water, linen (1 x bed linen and towels without change), cleaning (except kitchen utensils) and heating is included!

All panoramas are examples and may vary between individual apartments / accommodations.

14 nights: weekly change of towels for free in the service-office.

Groups on request!

Other sports and leisure activities:

Bowling, mini golf (outdoor), trampoline, windsurfing, pony rides, table tennis, bumper cars, archery, sailing, bicycle rental (weather permitting), sled rental, Chess / Nine Men's Morris / Draughts, Tennis (outdoor), bowling, children's playground, wakeboard , bowling, street ball, volleyball, billiards, and much more.

Transfer from the train station Oldenburg / Holst. to Weissenhäuser Strand 5 € / person including luggage, children under 4 years free!

Breakfast buffet till 3 years for free!

<br id="tinymce" class="mceContentBody " />
Real estate reedb 1019 V 8.3.d / time:0.0595 / size: 63406 / 54.80.236.48.mobil