data load ...
Große und bebaubare Insel nahe Angra dos Reis/Brasilien
Contact information:
Immobilien- und Sachverständigenbüro Hahn/Hahn Imoveis Brasil-Alemanha

Dr. rer. pol. Andreas Hahn
Economista (FAAP Sao Paulo/UN Duisburg-Essen) e Gestor Imobiliário

Viaduto Nove de Julho 165
01050-060 São Paulo
++55 11 3151 2590 (São Paulo)
++55 11 99241 5825 (São Paulo)

Erdmannsdorfer Strasse 24
Tel.: ++49 37298 2445
Fax: ++49 37298 2467
http://www.hahn-immo.com
CRECI: 78192-SP
Isle Angra dos Reis for sale Brazil
Isle for sale
5,000,000.00BRL
BR-23900-000 Angra dos Reis
Rio de Janeiro, Brazil
Available according to agreement
Detail
Property:

108,000 sq.m

Investment:

Price:

Commission from the buyer/tenant:

provisionsfrei
Options
| | | |
| --- | --- | --- |
| Exercise room | | |

| | | |
| --- | --- | --- |
| Beach access | | |
| Landing place | | |
| Landing field | | |
#Isle #ForSale #AngraDosReis #Brazil
Short description
(for english description, please see below under "Other")

Dokumentierung und Steuern/Abgaben:

- registriert im RGI (Registro Geral de Imoveis), Privateigentum (keine Laudemio, kein
Einflussbereich der Marine)
- Projekt im RGI eingeschrieben
- keinerlei Schulden oder rechtlich-finanzielle Belastungen
- der Käufer erhält alle notariell beglaubigten Dokumente im Original

Das Projekt:

- der geplante Wohn- und Hotelkomplex wurde durch ein renommiertes Architekturbüro entworfen
und befindet sich in Harmonie mit der Umgebung

- von den insgesamt 108.000 m² Gesamtfläche werden für das Projekt lediglich 30.000 m² benötigt.
Die restlichen 78.000 m² werden als Naturschutzgebiet bzw. Naherholungsgebiet designiert, um den
paradiesischen Zustand der Insel zu bewahren und für Besucher attraktiver zu gestalten

- ein weiträumiger Jachthafen stellt die Versorgung mit dem Festland jederzeit sicher und ermöglicht
Bewohnern und Besuchern eine unkomplizierte An- und Abreise

- ebenfalls wird für Wassersportler ein eigenes Areal eingerichtet

- Weitere Einrichtungen:

• Tennisplätze
• Saunen
• Spielräume
• Veranstaltungsräume- und säle
• Aussichtsturm, gelegen in der Mitte der Insel

Der Wohnkomplex:

- jedes Haus wird über ein Grundstück von 1000 m² mit Meerblick und direktem Strandzugang
verfügen
- 21 Grundstücke werden verkauft,
- Kaufpreis pro Grundstück: 2.000.000 R$, Gesamtverkaufswert: 21.000.000 R$
- Sämtliche Grundstücke werden mit kompletter Infrastruktur übergeben (Stromanschluß, Wasser,
Telefon, Internet sowie Bau-/Konstruktionserlaubnis

Der Hotelkomplex:

- Synthese zwischen den Maßstäben des modernen Öko-Tourismus sowie kolonialer Schönheit
- 9000 m² für ein Resort mit insgesamt 48 Suiten
- Sämtliche Hotelgäste sowie Eigentümer können von einer hervorragenden Infrastruktur und
exzellenten Gastronomie profitieren

---

Hahn Imoveis Brasil-Alemanha - in Deutschland und Brasilien ansässige Immobilienberatung und -
vermittlung sowie Gemeinschaftskanzlei im Bereich Immobilienbewertung Brasilien. Dienstleistungs-
und Servicekatalog auf Anfrage. Haupt- bzw. Geschäftssprache: Portugiesisch, weiterhin Deutsch,
Englisch und Spanisch.

Partner:

Dr. rer. pol. Andreas Hahn (São Paulo)
Ökonom und Immobilienberater (FAAP Sao Paulo/Universität Duisburg-Essen)

Prof. Dr. rer. oec. Climaco Cezar da Souza, phD (Brasilia)
Ökonom und Agronom Universität Brasilia, Gutachter Agrovision Institut

Joao Mauricio Massapé (Salvador da Bahia)
Biologe, Agronom und Immobilienberater (ULBRA Palmas/UEFS Bahia)

Detlev Müller (Rio de Janeiro)
Immobilienmakler und –berater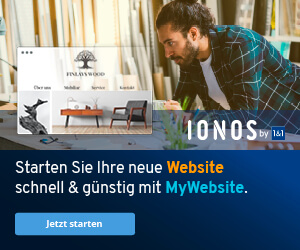 Position
- Zugang durch Boot/Schiff oder Flugzeug/Helikopter (normiert und legalisiert durch die ANAC)
- Ca. 1800 m von der Landküste entfernt (Rio-Santos, Nähe Angra dos Reis)
- Weite Strandgebiete mit weißem Sand und kristallinem Wasser  optimale Grundlagen für diverse
Formen des Wassersports. Das umgebende Meer ist ruhig und sicher, die Insel selbst ist von drei
weiteren Inseln umgeben.
- Die Lage ist vorteilhaft, da die Insel von diversen Naturschutzgebieten umgeben ist
Distance

Suburban traffic

5

km

Airport

100

km

Motorway

5

km
Division
- der Inselerwerb ermöglicht gleichzeitig die Teilhabe an mehreren Bauprojekten
- mehrere Bauprojekte für einzelne Grundstücks-Parzellen sind genehmigt
Other
Unique Island in Brazil - with construction permit guaranteed in the RGI (Registro Geral de Imoveis).
The island is private property, not part of the Marina and thus an exception in Brazil - which implies
that only SPU, but no Laudemio (marine tax) needs to be paid.

General information:

- Acquisition of the island allows the participation in several construction projects
- Construction projects for individual land parcels are approved (by the Regional Building Authority
and the Environmental Protection Agency)
- Project for 21 residences (single family houses and villas) and an area of 9000 m² for the
construction of a resort / hotel
- Total area: 108,000 sqm
- A total of 4 beaches and mineral springs

Access / Location:

- Access by boat / ship or airplane / helicopter (normalized and legalized by the ANAC)
- Approx. 1800 meters distant from the coast (Rio-Santos, near Angra dos Reis)
- Abundant beach area with white sand and crystalline water  optimal basis for various kinds of
water sports. The surrounding sea is calm and safe, the island itself is surrounded by three other
islands.
- The location is advantageous because the island is surrounded by several natural reserves

Documents and taxes / charges:

- Registered in the RGI (Registro Geral de Imoveis)
- No debts or legal and financial burdens
- The buyer receives all notarized documents in the original

The project:

- The planned residential and hotel complex was designed by a renowned architect and is in
harmony with the environment

- Of the total of 108,000 sqm only 30,000 square meters area needed for the project. The
remaining 78,000 m² will be designated as a nature reserve and recreational area to preserve the
state of paradise on the island and make it more attractive for visitors

- A spacious marina gives coverage to the mainland anytime safely and allows residents and visitors
an easy arrival and departure

- There will also be a separate area for water sports

- Other facilities:

• Tennis
• Saunas
• function rooms and halls
• Observation Tower, situated in the middle of the island

The residential complex:

- Each mansion is located on a plot of 1000 m² with sea views and direct beach access
- 21 parcels to be sold
- Purchase price per plot: 2,000,000 R$, the total sales value: 21.000.000 R$
- All parcels to be delivered with complete infrastructure (power supply, water, telephone, Internet
and construction permit)

The hotel complex:

- Synthesis between the standards of modern eco-tourism and colonial splendor
- 9000 sqm for a resort with 48 suites
- All hotel guests and owners can benefit from an excellent infrastructure and excellent cuisine
Real estate reedb 0824 V 9.05-g / time:0.0438 / size: 72754 / 34.204.179.0.mobil