data load ...
Meeresgrundstück in Top-Lage
Contact information:
Immobilien- und Sachverständigenbüro Hahn/Hahn Imoveis Brasil-Alemanha

Dr. rer. pol. Andreas Hahn
Economista (FAAP Sao Paulo/UN Duisburg-Essen) e Gestor Imobiliário

Viaduto Nove de Julho 165
01050-060 São Paulo
++55 11 3151 2590 (São Paulo)
++55 11 99241 5825 (São Paulo)

Erdmannsdorfer Strasse 24
Tel.: ++49 37298 2445
Fax: ++49 37298 2467
http://www.hahn-immo.com
CRECI: 78192-SP
Land / Lots for sale
3,200,000.00 BRL
BR-45428-000 Morro de São Paulo
State of Sergipe, Brazil
Available according to agreement
Detail
Property:
30,902 sq.m
Investment:
Price:
Commission from the buyer/tenant:
provisionsfrei
Short description
(for english description, please see below under "Division")

Das traumhaft gelegene Grundstueck besteht groesstenteils aus Virgin Palm-Wald (Dende-Palmen).
Es befindet sich zwischen dem Atlantik (Bucht Allerheiligen) und der Strasse nach Gamboa. Die
Gesamtgroesse betraegt 30.902 m² mit einer Strandlaenge von 90 m.

The linke (nordoestliche) Seite des Grundstueckes ist 180 m lang und die rechte (suedwestliche)
Seite 280 m lang. An Ihrem hoechsten Punkt ist die Fazenda 80 m ueber Meeresniveau. Die
Ausblicke sind spektakulaer und ueberall ist man nur wenige Schritte vom Wasser entfernt.
Position
Distance
Suburban traffic
5
km
Airport
50
km
Motorway
10
km
Das Meeresgrundstueck befindet sich am Strand genannt Ponta da Pedra. Dieser Strand ist einer der
schönsten Strände auf der Insel Tinharé. Er liegt etwa in der Mitte zwischen Morro de São Paulo -
einer lebendigen Touristen-Stadt - und Gamboa, einem bezaubernden Fischerdorf. Hinzu kommt
eine Schiffsanlegestelle ein paar Minuten entfernt, die leicht per Boot erreichbar ist. Das Anwesen ist
wunderschön von Palmen und Obstbäumen umgeben. Der Strand ist von Felsen geschützt, besitzt
die wunderschönen türkisfarbenen Töne der Karibik und ist ideal zum Schwimmen geeignet. Es gibt
keine Bars oder andere kommerzielle Unternehmen in Strandnaehe. Die Schoenheit und Harmonie
des Ortes wurde durch den Eigentuemer in den letzten 20 Jahren bewahrt. Weiterhin zeichnet sich
das Areal durch natuerliche Wasserquellen, das beruhigende Rauschen der Wellen, wunderschoene
Aussichten sowie herrliche Sonnenuntergaenge aus.
Und nur zwanzig Minuten entfernt kann man die Vorteile von Morro de Sao Paulo mit seinen
Boutiquen, Gourmet-Restaurants und einem lebendigen Nachtleben geniessen.
Division
Prime Property 30.902 m2
Suitable as an eco-pousada, spa, a center for seminars and retreats or a condominium.

LOCATION
The property is situated on the beach called Ponta da Pedra. This beach is one of the most beautiful
beaches on the island of Tinharé. It is midway between Morro de São Paulo - a bustling tourist
center - and Gamboa a charming fishing village. There is a pier a few minutes away which allows
easy boat access. The property is beautifully bordered by palm and fruit trees. The beach is
protected by rocks, has the beautiful turquoise tones of the Caribbean and is ideal for swimming.
There are no bars or other commercial businesses along the beach. Sailing boats choose to anchor
and take advantage of the calm surroundings of this beach. Due to the fact that the property has
had one owner for the last twenty years, both the tranquility and natural beauty have been
preserved. The location has some other specific special attributes which include a natural water
source, constant ventilation, shade, the calming sound of the waves, beautiful views and a
magnificent sun set. Twenty minutes away you can take advantage of all the activity in the village of
Morro de Sao Paulo with its boutiques, gourmet restaurants and lively night life.

Description
The property consists largely of Virgin Palm Forest (Dende Palms). It is located between the ocean
(Bay of All Saints) and the road to Gamboa. The area is 30,902 square meters with 90 m along the
beach. It is a quadrilateral with its upper border of 180 m, on the road to Gamboa

The left (northern-eastern) side of the property is 180 m and the right (south-western) side is 280
m long. At its highest point it is 80 meters above sea level. The sloping of the land allows for
abundant spectacular views and anywhere you are you are only steps away from the water
Condition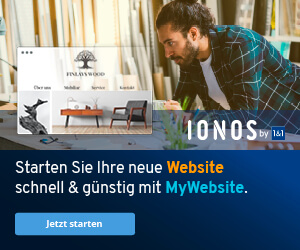 Real estate reedb 1021 V 8.3.d / time:0.5578 / size: 72981 / 54.80.148.252.mobil