data load ...
Traum-Villa am Strand von Niterói-Camboinhas
Contact information:
Dipl.-Ing. Matthias Hahn
Gartenstraße
09376 Oelsnitz
Tel.: ++49 37298 2445
Mobil: ++49(160)95777057
Fax: ++49(37298)2467
Villa / luxury real estate for sale
850,000.00 EUR
BR-24358-680 Niterói, Camboinhas
Rio de Janeiro, Brazil
Available according to agreement
Detail
Room:
8
Bedroom:
4
Living space:
520.0 sq.m
Property:
1,000 sq.m
Price:
| | |
| --- | --- |
| 4 | Bathroom / Toilet |
| | | |
| --- | --- | --- |
| Garden | | |
| Balcony | | |
| | | |
| --- | --- | --- |
| Parking | | 3 |
| Garage | | |
Options
| | | |
| --- | --- | --- |
| Built-in kitchen | | |

| | | |
| --- | --- | --- |
| Fireside | | |
| Air-conditioning | | |
| Swimming pool | | |
Short description
(for english description, please see below under "Other")

Das Haus besteht aus ingesamt 3 Stockwerken.

Im Erdgeschoss befindet sich die Garage mit Platz für 3 Fahrzeuge.
Im 1. Stockwerk befindet sich ein großes Wohnzimmer (sala 2 ambientes), ein Schlaf- und Arbeitszimmer, eine Küche, ein Gäste-Badezimmer sowie ein Abstellraum.
Im 2. Stockwerk befinden sich eine Master-Suite mit Einbauschränken, Whirlpool (Jacuzzi) und Balkon, eine weitere einfache Suite mit Einbauschränken, ein Schlafzimmer mit Balkon sowie ein Panorama-Korridor (von allen Räumen Blick zum Strand von Camboinhas).
Im 3. Stockwerk befinden sich ein weiteres Wohnzimmer mit Kamin und Balkon sowie ein Fernsehzimmer mit Balkon - alle mit Panoramablick auf den Strand von Camboinhas.

Auf dem Grundstück befinden sich u.a. ein Swimming-Pool mit Panorama-Deck (Blick auf den Strand und auf Rio de Janeiro mit Zuckerhut und Corcovado), ein Gäste-Badezimmer, ein Grillplatz, eine kleine Küche sowie eine weitere, abgelegene Suite mit Balkon, ein Waschraum und ein Hundezwinger. Darüber hinaus gibt es ein so genanntes "Casa de Caseiro", d.h. ein weiteres kleineres Haus auf dem Grundstück mit 4 Zimmer für die Hausangestellten, welches auch als Gästehaus genutzt werden kann. Der Garten ist sehr schön mit vielerlei exotischen Pflanzen gestaltet.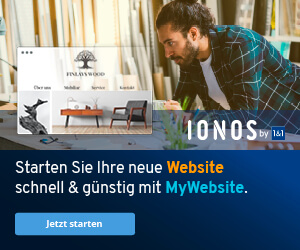 Position
1AGEBIET
Die Villa befindet sich im noblen Strand-Stadtteil Camboinhas, auf der atlantischen Seite der Strände von Niterói. Die landschaftliche Schönheit, die Sauberkeit des Wassers (bedeutend höhere Wasserqualität als die entsprechenden gegenüberliegenden Strände von Rio de Janeiro) und das hohe Entwicklungspotential der Region (hohes Wachstum des petro-chemischen Komplexes im 50 km entfernten Itaborai) machen diese Region sowohl zum Wohnen als auch für Touristen attraktiv.
Distance
Airport
30
km
Other
Location:

The villa is located in the upscale beach district of Camboinhas, on the Atlantic side of the beaches of Niteroi. The scenic beauty, the cleanliness of the water (much higher water quality than the corresponding opposite beaches of Rio de Janeiro) and the high development potential of the region (high growth of the petro-chemical complex in the 50 km distant Itaborai) grant this place a high residential and touristic attractivity.

Description:

The house consists of a total of 3 floors.

The ground floor has got the garage with space for 3 vehicles.
On the 1st Floor there is a large living room (sala 2 ambientes), a bedroom and study, a kitchen, a guest bathroom and a storeroom.
On the 2nd Floor there is a master suite with built-in cupboards, a whirlpool (Jacuzzi), balcony, another simple suite with built-in wardrobes, a bedroom with balcony and a corridor with panoramic view (from all rooms one has a panoramic view to the beach of Camboinhas).
In the 3rd Floor there is another very cozy living room with fireplace and balcony and a TV room with a balcony - all with panoramic views to the beach of Camboinhas.

On the property there is inter alia a swimming pool with panoramic deck (overlooking the beach and in Rio de Janeiro with Sugar Loaf and Corcovado), a guest bathroom, a barbecue place, a small kitchen and a secluded suite with balcony, a laundry room and a dog kennel. In addition, there is a so-called "Casa de Caseiro", i.e. another smaller house on the property with 4 rooms for the servants, which can be used as a guesthouse. The garden is beautifully designed with many exotic plants.
Real estate reedb 1024 V 8.4.d / time:0.0484 / size: 80077 / 54.224.50.28.mobil