data load ...
**** in Santo Stefano al Mare max. 5 Persons
request more information
Holiday Rentals for rent
per week from 700.00 EUR
it- Santo Stefano al Mare
Italy
Available according to agreement
Supplier/Partner:
Firma Bungalow.Net BV
NL 8011 Zwolle
contact (

)
Homepage
All offers of the estate supplier
Detail
Bedroom:
1
per week:
| | | |
| --- | --- | --- |
| Balcony | | |
| Terrace | | |
Options
| | | |
| --- | --- | --- |
| Air-conditioning | | |

| | | |
| --- | --- | --- |
| Beach access | | |
Short description
This accommodation is part of a beautiful holiday complex situated near the tourist port of Santo Stefano al Mare, in Liguria. The complex lies right on the beach and consists of 22 suites and 80 apartments. Within the complex there is a modern thalassotherapy treatment center with two large pools, a spa, a fully equipped gym and a beauty salon. Additional facilities of the resort include a restaurant (150 seats), a modern meeting room (30 persons), tennis courts and a football field.
Via the green shaded lawn you can access the beach with its amenities. There are beach chairs and umbrellas available for rent. A portion of this beach is accessible to the public. The apartment has an elevator, WiFi (wireless) internet connection and private parking.
Position
Distance
Shopping
500
m
Airport
50
km
Suburban traffic
500
m
Romantic; Golf; Near water
This holiday complex is situated in one of the most beautiful areas of Liguria, near the French Costa Azzurra. Along the boulevard, in the shade of the famous palms, you will be fascinated by the luxurious villas and beautiful gardens of the city of San Remo (19 km). In the vicinity of the complex, near San Lorenzo al Mare, there is a 24 km bicycle path which leads to the town of Ospedaletti. You can also drive along the fantastic coastline and admire lots of pretty villages.
Inland the natural environment is still intact. Here you will find mountains, rivers and trails which are ideal for hiking enthusiasts and outdoor trekking. Children as well as adults can enjoy the largest aquarium in Europe, located in Genoa (highly recommended) or the Marineland theme park with its pools, slides, waves and Aqua Splash!
Division
Fittings
The Two-room apartments are furnished with taste and high quality materials, have 4 / 5 beds and are all equipped with kitchenette, telephone, satellite TV, safe, refrigerator, microwave, electric stove with 2 hotplates, balcony (on request with sea view ), heating and air conditioning.
Use
Possibility nearby / Möglichkeiten in der Nähe: Tennis
Other

The price includes:
 <span id="result_box" lang="en"><span class="hps">Internet</span> <span class="hps">Wi-Fi</span>
 <span class="hps">Selecting</span> <span class="hps">Sky</span>
 <span class="hps">parking</span>
 <span class="hps">Initial and final cleaning</span>
 <span class="hps">Supplied</span> <span class="hps">bed linen</span> <span class="hps atn">and towels (</span><span>beds</span> <span class="hps">made on arrival</span><span>)
Weekly cleaning and change of bed linen and towels


</span></span>
Additional services to be paid on the spot per day and per person:
<span id="result_box" lang="en"><span class="hps">Supplement</span> <span class="hps">American Breakfast</span><span>: €.</span> <span class="hps atn">15.00 </span>
 <span class="hps">Dinner</span> <span class="hps">Supplement</span><span>: €.</span> <span class="hps">30.00</span>
 <span class="hps">Supplement for</span> <span class="hps">Lunch & Dinner</span><span>: €.</span> <span class="hps">50.00
</span> <span class="hps">Cot</span> <span class="hps">- Cot:</span> <span class="hps">€</span><span>.</span> <span class="hps">10.00</span>
 <span class="hps">Small Pets</span><span>: €.</span> <span class="hps">15.00/day</span>
 <span class="hps atn">Late Check-</span><span>Out:</span> <span class="hps">€</span><span>.</span> <span class="hps">50.00</span> <span class="hps">until 15:00 hours</span> <span class="hps">on request</span> <span class="hps">and subject to availability</span>
 <span class="hps">Beach service:</span> <span class="hps">€</span><span>.</span> 18 <span class="hps">per </span><span id="result_box" class="hps" lang="en">day </span> <span class="hps">from June to September</span> <span class="hps">with 1</span> <span class="hps">umbrella and 2 chairs, €.25,00/day in July and €.30,00/day in August</span>
 <span class="hps">Extra cleaning</span><span>: €.</span> <span class="hps">20,00</span> <span class="hps atn">per apartment (</span><span>no</span> <span class="hps">kitchen)</span>
 <span class="hps">Extra change of linen</span><span>: €.</span> <span class="hps">25.00</span>
 <span class="hps">Clean kitchen</span><span>: €.</span> <span class="hps">20.00


C/in: until 16:00 PM
C/out: 09:30 AM- 11:00 AM
</span></span>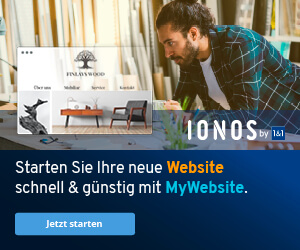 Real estate reedb 1019 V 8.3.d / time:0.0572 / size: 63128 / 54.161.73.123.mobil