data load ...
**** in San Gimignano max. 2 Persons
request more information
Holiday Rentals for rent
per week from 450.00 EUR
it- San Gimignano
Italy
Available according to agreement
Supplier/Partner:
Firma Bungalow.Net BV
NL 8011 Zwolle
contact (

)
Homepage
All offers of the estate supplier
Detail
Bedroom:
1
per week:
| | | |
| --- | --- | --- |
| Terrace | | |
Options
Short description
The apartments are located in the heart of the Chianti area, near San Gimignano, a small Tuscan village within the municipality of Capezzano which stands at the top of a hill - a breathtaking landscape.
The ancient houses of the village, with a splendid view of San Gimignano and Certaldo, have maintained their typical Tuscan austere elegance which has been enriched by all the modern comforts and offers a number of options for guests so they can choose the accommodation that's best for their way of life and their idea of a holiday in a farmhouse.
Within an area of 500 meters there are four different free-standing structures, independent from the main mansion, where you'll find the welcoming area of the complex complete with a reception desk, small shop, wine cellars and a restaurant with terrace from where you have a breathtaking view of the surrounding hills. Three rooftop swimming pools, close to the peripheral structures housing the rooms and apartments, are available so guests can enjoy a truly pleasant holiday in a farmhouse in San Gimignano.
Guests can follow the rhythm of the countryside as well as the daily activities of the farm, such as the grape or olive harvest. Moreover, guests can attend Tuscan cooking classes, visit wineries, and even take part in oil and wine tastings.
Here you will find ultimate relaxation, walking or cycling along the trails that lead to San Gimignano, among hillsides adorned with vineyards, olive groves and woods, or just relax back at the farm, admiring the scenery from the edge of the Capezzano pool, reading, swimming or just savoring the silence of the countryside.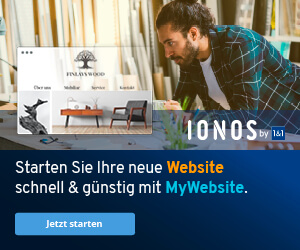 Position
Distance
Shopping
3
km
Airport
50
km
Suburban traffic
3
km
Holiday Park; Romantic; Among nature
<p style="margin-bottom: 0in;" lang="en-US">A holiday in a farmhouse near San Gimignano and Certaldo offers the perfect opportunity for guided tours to wineries and local estates, for trekking along the Via Francigena and Val d'Elsa, or for pleasant walks exploring quaint neighborhood. Thanks to the neighboring stables you can even go horseback riding, or you can rent a scooter.</p>
<p style="margin-bottom: 0in;" lang="en-US">San Gimignano, at an altitude of 334 meters overlooking the Val d'Elsa, is one of the world's most famous Tuscan villages.</p>
<p style="margin-bottom: 0in;" lang="en-US">If you love art and culture, San Gimignano offers the chance to visit numerous landmarks, unique in beauty and history: the Duomo, or Collegiate Church, with frescoes from the Sienese school, the Town Hall and the Museum of Sacred Art, with its religious works, fragments and relics of great value.</p>
<p style="margin-bottom: 0in;" lang="en-US">Events in San Gimignano: "Degusta con noi"(=<em>Taste with us</em>), with guided tours of the cellars and tasting of local wines (April-October); and "Ferie delle Messi"(=<em>Harvest Holidays</em>), an historic event that takes place along the town streets and squares in June.</p>
<p style="margin-bottom: 0in;" lang="en-US">About 15 km from San Gimignano you will find Certaldo which, thanks to its historic traditions and artistic beauty, is a tourist destination of great value.</p>
<p style="margin-bottom: 0in;" lang="en-US">Do not miss during a tour of the city: the Palazzo Pretorio (=<em>Praetorian Palace</em>), the Casa del Boccaccio (=<em>House of Boccaccio</em>) and the Church of the Saints Jacopo and Filippo.</p>
<p style="margin-bottom: 0in;" lang="en-US">Events in Certaldo:</p>
<p style="margin-bottom: 0in;" lang="en-US">"Mercantia",the International Street Theatre Festival, which takes place in July.</p>
<p style="margin-bottom: 0in;" lang="en-US">"Boccaccesca", organized in October, a gastronomic exhibition of local products.</p>
Fittings

<p style="margin-bottom: 0in;" lang="en-US">The apartments have one or two bedrooms, a kitchen with a fireplace and sofa bed, and a bathroom with shower.</p>
<p style="margin-bottom: 0in;" lang="en-US">Only a few apartments have a kitchen with fireplace and sofa bed, while all accommodations have a private bathroom with shower.</p>
<p style="margin-bottom: 0in;" lang="en-US">Each apartment has a private garden where you can enjoy lunch and/or dinner while admiring the landscape. There is a swimming pool for the common use of all apartments.</p><p style="margin-bottom: 0in;" lang="en-US">It is possible to request apartment on the ground floor. For additional charges please see our general conditions.</p><p>It is possible to stay in one-bed-room apartment with more peoples (max 3). For additional charges please see our general conditions.</p>
Other

Weekly prices include : linen for bed and bathroom, electricity expenses and final cleanings, internet use for free in the reception.           
Weekly prices do not include :  kitchen clothes, daily cleaning, air conditioning, firewoods, cleaning of fireplace,  heating            
that will be paid on consumption at Euro 4, 50 each cube meter           

On request:
breakfast € 10/person and dinner € 25/ person;
daily cleaning at €20/ hour
Air conditioning: 10,00 Eur/day          
Pets: only small size ( not more than 8 KG) at € 70/ week           
Children: 0-1 year free without baby cot;   baby cot like extra bed           
A cautionary deposit of 300 Euro will be asked at your arrival or a credit card details as guarantee.
The apartments are not available in Easter and New Years Eve.
Ground floor on request: extra € 100           


Additional bed:
50 Eur (07.01-28.04, 28.09-28.12.2012)
70 Eur (28.04-29.06, 15.09-28.09.2012)
100 Eur (30.06-13.07, 25.08-14.09.2012)
130 Eur (14.07-24.08.2012)

-tourist tax (01.03-31.10.2012): 1, 50 Eur/pers/day, free under age: 12 years old.
-wifi: 3 Eur/day pr 10 Eur/for week.

On Sunday the restaurant is closed except during high season. Dinner can be reserved with a minimum of 10 persons.

Swimming pool is open from 17.05-14.10.2014 (depending on weather conditions).

In case of advanced departure will be charged the whole reserved period           
Check-in : from 3pm to 7 pm  ( It's important to inform the office in case of  late arrival after 19:00 )           
Check-out from 8 to 10.30 am           
In Very high season, high season ONLY weekly stays from Saturday to Saturday
Real estate reedb 1022 V 8.3.d / time:0.0442 / size: 61513 / 54.167.250.64.mobil