data load ...
Algarrobo Villa with pool and panoramic views / EfG 8501-K
Contact information:
Schweiz und International www.efg-immo.com
EfG Existenzmakler
Baarerstrasse
6300 Zug
Tel.: 0041-41 500 42 52
Villa / luxury real estate for sale
396,000,000.00 CLP
CL-2710000 Algarrobo, San Antonio
Región de Valparaíso, Chile
Available according to agreement
Detail
Room:
5
Living space:
245.0 sq.m
Property:
10,400 sq.m
Price:
Commission from the buyer/tenant:
3% / www.immobilien-chile.com
| | | |
| --- | --- | --- |
| running costs: | Direktauftrag vom Eigentümer | |
Short description
[lage] Plot 150 meters from Casablanca route F90 road, overlooking the San Geronimo creek, woods and partial sea view. A 7 km from the City of Algarrobo.
[beschreibung] Access entrance to the property with electric gate, intercom with video Camara. Inside to the house of 4m wide gravel road, indirect lighting underground, principal roundabout access to the house with light, eaves and indirect light path inside of the front of the automatic home, parking for visitors.
- Garden with lawn, fruit trees, palm trees, flowers, etc with computerized irrigation system for 12 areas.
- Main House 255 m² 100% contruidos Cellular concrete columns, natuareles Stones, Stone fireplace, Texas Chilean and outdoor lighting.
- First floor, entrance hall, living and dining room with height of 5m with Exposed beams, stone walls and fireplace, kitchen with ovens, kitchen vitroceramira, hood, dishwasher, dishwasher, granite countertops and pantry, bathroom visits with hanging toilet, urinal, glass vanity and speakers for music.
- 3 bedrooms with closet, bathroom first floor with double washbasins with marble top, shower, shower door, speakers for music, laundry and ironing room.
- Second floor master bedroom with closet and balcony, master bathroom with double marble vanity, shower with shower door, jacuzzi with speakers for music, reading room and attic.
- Porcelain floors, bathrooms with porcelain, German faucets, wooden doors 100 native Brazil, front door of 1.30 meters wide natural wood veneer and high security.
- Underfloor heating with 2 separate areas with 2 digitally controlled Italian gas boilers last generation windows thermo PVC German system throughout the house, besides sheets of high security anti robbery.
- Reference Value 15,500 UF
[ausstattung] - Exterior terraces covered with ceiling beam, porcelain floor.
- Swimming pool 12 x 6 meters, lit wooden deck with two umbrellas of coiron.
- Sauna House 20 m2 with ceiling beam and ceramic shower and space for fitness machines.
- Bodega 8mts tools.
- Deep water Poso 31 mts.
- Water cistern with pump 18,000 liters of water.
- Septic Tank concrete.
- Gas tank of 1000 liters, underground.
- Covered Garage 7x5 meters with Service Room with bathroom.
- Diesel power generator connected to the total network 5kw house.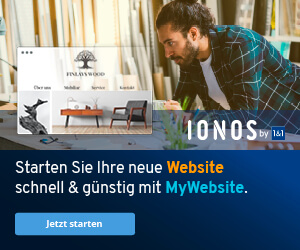 PositionRegion: San Antonio
ca. 200 m.ü.M.
ca. 6 km bis zur Schule, Supermarkt, Arzt und Badestrand. Zur Autobahn ca. 25 km, 200 m zur Bushaltestelle, 150 m zur Hauptstrasse, und ca. 100 km bis zum Flughafen
Fittings
4 Schlafzimmer und 2 Badezimmer
1 Gäste-WC
Wohn-und Essbereich
Küche mit Einbauküche
Vorratsraum
Waschküche
Abstellraum
Jacuzi
Kamin und Gasheizung, Tank in der Erde mit 1.000 Liter
Fußbodenheizung
Ceramik Fliesen Böden
Garage mit Schlafzimmer und Bad für Personal
Saunahaus 20 qm mit Kabine für 6 Personen
Swimmingpool 12 x 6 m mit Holzterrasse und Sonnenschirmen
Eigener Brunnen 31 m tief und Sisterna mit 20.000 l Wasser
kleines Häuschen für Gartengeräte
automatische Bewässerung vom Garten ca. 6.000 qm
elektrisches Eingangstor mit Klingel und Kamera
Other
Seit 2006 vermitteln wir erfolgreich Immobilien in Chile.

Allgemeine Geschäftsbedingungen AGB-Käufer
Angebote: Alle Angaben sind freibleibend, unverbindlich und ohne Gewähr. Sie beruhen auf Verkäufer- Informationen. Zwischenverkauf vorbehalten.
Diskretion: EfG-Angebote sind nur für Interessenten bestimmt und dürfen Dritten (z.B. Makler) nicht weiter gegeben werden. Ausnahme ist Bank oder professionelle Berater. Kommt infolge unbefugter Weitergabe ein Rechtsgeschäft zustande, so hat der Interessent den Provisionsausfall als Schaden an EfG zu zahlen.
Vorkenntnis: Wurde dem Interessenten das gleiche Angebot vor EfG bereits anderweitig offeriert, so ist dies innerhalb 3 Tagen schriftlich mit Nachweis mitzuteilen.
Auftrag: Die Aufnahme von Verhandlungen bedeutet Auftragserteilung und gleichzeitig auch Anerkennung der AGB. Der Vertrag über ein von EfG vermitteltes Rechtsgeschäft ist sofort schriftlich mitzuteilen.
Provision: Zahlbar bei Vertragsabschluss Kauf, Pacht, Miete, Share-Deal etc..
Diverse: Vereinbarungen und Zusicherungen, welche von den AGB abweichen, bedürfen der Schriftform. Erfüllungsort und Gerichtsstand ist der EfG-Sitz, Schweiz 6300 Zug. Die Unzulässigkeit einer Bestimmung berührt die Gültigkeit der Übrigen nicht. An die Stelle evtl. unwirksamer Bestimmungen treten gesetzliche Regelungen. EfG ist auch für die Verkäufer als Makler / Berater mit oder ohne Honorar tätig.
Weitere Immobilienangebote International: www.efg-immo.com
Disclaimer
Der Autor übernimmt keinerlei Gewähr hinsichtlich der inhaltlichen Richtigkeit, Genauigkeit, Aktualität, Zuverlässigkeit und Vollständigkeit der Informationen. Haftungsansprüche gegen den Autor wegen Schäden materieller oder immaterieller Art, welche aus dem Zugriff oder der Nutzung bzw. Nichtnutzung der veröffentlichten Informationen, durch Missbrauch der Verbindung oder durch technische Störungen entstanden sind, werden ausgeschlossen. Alle Angebote sind unverbindlich. Der Autor behält es sich ausdrücklich vor, Teile der Seiten oder das gesamte Angebot ohne gesonderte Ankündigung zu verändern, zu ergänzen, zu löschen oder die Veröffentlichung zeitweise oder endgültig einzustellen.
Real estate reedb 1020 V 8.3.d / time:0.0585 / size: 79645 / 23.20.86.177.mobil