data load ...
**** in Grimaud max. 5 Persons
request more information
for rent
per week from 580.00EUR
fr- Grimaud
Großer Osten, France
Available according to agreement
Detail
Bedroom:

1

per week:
Options
| | | |
| --- | --- | --- |
| Swimming pool | | |

| | | |
| --- | --- | --- |
| Beach access | | |
Short description
You'll like:
In the village
    Pierre & Vacances Les Restanques Holiday Village overlooks the Mediterranean and St Tropez, near the sandy beaches of the Cote d Azur, a family resort ideal for beach breaks in the South of France.
    Just a 5 minute drive to a choice of golden sandy beaches on the French Riviera.
    Large outdoor aqua complex including slides and wave machine.
    Kids clubs for those from 3 months to 17 years, plus lots of adult activities too.

In the region

    Places of interest near Les Restanques:
    The historic village of Grimaud with views overlooking the Gulf of St Tropez (3km).
    The 3 chapels of Grimaud: Notre Dame de la Queste (11th century), the Penitents Chapel (15th century) and the St. Roch Chapel (18th century; 3km).
    The infamous town of St Topez with its bustling bars, restaurants and harbour (12km).

    Things to do in and around Les Restanques:
    Sailing and windsurfing schools (2km)
    Scuba diving and horse riding
    Golf course
    For more information about these activities visit the village reception.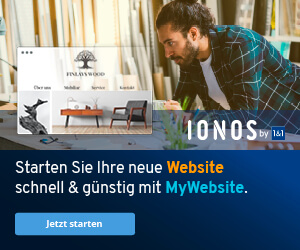 Position
At the beach; Holiday Park; Golf
Just 7km from St Tropez and St Maxime, the holiday village resort of Les Restanques is surrounded by Mediterranean countryside near the modern lakeside town of Port Grimaud. The resort is an ideal base not only for taking part in numerous activities but also for discovering the many towns and villages along the South of France. Mediterranean coastline.
What to do on the Mediterranean - French Riviera:

    Places of interest near Les Restanques:
    The historic village of Grimaud with views overlooking the Gulf of St Tropez (3km).
    The 3 chapels of Grimaud: Notre Dame de la Queste (11th century), the Penitents Chapel (15th century) and the St. Roch Chapel (18th century; 3km).
    The infamous town of St Topez with its bustling bars, restaurants and harbour (12km).

    Things to do in and around Les Restanques:
    Sailing and windsurfing schools (2km)
    Scuba diving and horse riding
    Golf course
    For more information about these activities visit the village reception.

Services
Included

    Housekeeping on departure
    Loan service
    Receiving Persons with reduced mobility


With additional fee

    Preferential location
    Pets allowed
    Wi-Fi Internet in the apartments
Division
Surface area: 26
Fittings
<strong>Sea view studio for 4/5 persons</strong>

Area: approx. 26 m²

Description of accommodation:

Select accommodation: accommodation with modern decor and many facilities.
    Lounge with 2 single sofa beds + 1 pull-out bed (ideal for a child), 1 entrance with sleeping alcove furnished with 1 bunk bed.
    1 bathroom
    1 well-equipped kitchen


Your accommodation will be equipped with:

    Bathtub
    Balcony or terrace
    Coffee maker
    Personal safe (charge applies)
    Fully-equipped kitchen
    Traditional oven or microwave
    Dishwasher
    Garden furniture
    Fridge
    Direct telephone line (charge applies)
    Separate toilets
    Television with national channels
    Wireless Internet access in the apartments (charge applies)
Use
Possibility nearby / Möglichkeiten in der Nähe: Tennis, Horseriding, Fishing, Golfplaying
Real estate reedb 0216 V 9.04-g / time:0.2182 / size: 57329 / 34.228.143.13.mobil