data load ...
**** in America max. 6 Persons
request more information
Holiday Rentals for rent
per week from 869.00EUR
nl- America
Provincie Limburg, Netherlands
Available according to agreement
Detail
Bedroom:

2

per week:
| | | |
| --- | --- | --- |
| Balcony | | |
| Terrace | | |
Options
| | | |
| --- | --- | --- |
| Swimming pool | | |

| | | |
| --- | --- | --- |
| Beach access | | |
Short description
If you are looking for sports and adventure, you're in the right place in the Meerdal. Whether you would like to go scuba diving, climbing, rafting or do archery, everything is possible here. The beautiful spots around the park are ideal for a covered wagon ride or a mountain bike tour. You won't be bored for a moment! Experience it for yourself! For a game of tennis with the kids or beach volleyball with your friends, the Sports Center of the Meerdal is the place to be. Here you can enjoy both indoor and outdoor sports. You can also participate in free sports tournaments or strenuous workouts. Are you 8 years old or older? Do you enjoy excitement and action? Then the Cool Factor Mission is what you need. Maybe you know it already from TV? You have to fulfill a series of blood-curdling commands to finally crack the secret code. Courage and perseverance are the two key ingredients that you will need during this 2.5 hour course. Get to know tennis. During Kids4Tennis your children can learn the principles of tennis in a playful way by fun exercises. At the end of the training your children will be able to hit the ball over the net. After training your child will receive a certificate as a nice memory. Center Parcs offers food and drinks for everyone! During the day, enjoy a cup of coffee or a nice lunch then enjoy eating out in the evening at one of the many charming restaurants. You can also take it easier and enjoy one of our breakfast or dinner packages back at your cottage. With the special children's cards, there's always a treat for the kids. Visit the Daily Food Store, with its range of over 3,500 articles. Your stay has suddenly become a lot easier and tastier. Besides food and drink, there are many nice shops here, with a varied selection of clothing, toys and souvenirs.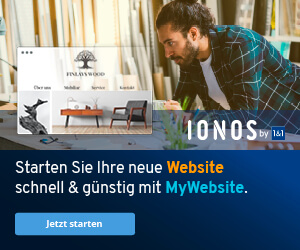 Position
Distance

Suburban traffic

5

Airport

175
Romantic; Among nature; Near water
Have you ever tasted horse milk? You can try it at the horse dairy of 't Voske (4 km from the Meerdal). Horse milk is an alternative for people with cow milk allergy. Furthermore, the milk is easily digestible and tasty. And don't forget to try the ice cream made of horse milk! A visit to the dairy takes about two hours. In summer, the best strawberries grow 7 km from the Meerdal. In Strawberry Country you can pick strawberries together with your children. Meanwhile you will learn in a playful way everything about strawberry cultivation. You can also taste them of course. Get to know strawberry smoothies. Have you ever visited a strawberry pharmacy or a pie bakery? You can certainly do it in Strawberry Country! Those who cannot get enough of strawberries, can learn to grow strawberries in a simple way. In Toverland the sun always shines. At the Toverland amusement park your children are sure to have fun no matter the season. A huge part of this immense park is covered and heated in winter. Toverland combines traditional amusement park attractions with fun, innovative entertainment. Try the Boomerang, a roller coaster that rushes through the covered portion of the park. Discover the secrets of Villa Fiasco - a house full of surprising effects. In summer, children can have fun with the water toys while the Towers of Adventure invite daredevils. The rope bridges guarantee an unforgettable climbing adventure. You can buy Toverland Maps at Center Parcs Het Meerdal. Film and theater at the castle of Horst, just 7 km from the Meerdaal. Formerly, in the tithe barn, the tax that the farmers had to pay in kind to the lord of the castle was kept. The farmers ceded a tenth of their harvest, hence the name of the barn. The tithe barn of Horst has now become a cultural place. One evening per month you can go there for a movie and another evening you can enjoy a play.
Division
Surface area: 92
Fittings
Would you like to rest and catch up? Then choose a Premium Cottage, with its luxurious extras such as a second TV in the bedroom and beds made upon arrival, perfect for those nice long lazy days. In this 6-person cottage there is: a living room with laminated flooring, a flat screen TV, mini HiFi CD / DVD player and fireplace (in relation to fire safety, we ask that you only use the compressed logs that are for sale in our food store); a fully-equipped kitchen with dishwasher, microwave oven, coffee maker, toaster and kettle; 3 bedrooms, each furnished with 2 single beds (and duvets); a bathroom with a bathtub, double washbasin and toilet; a separate second toilet; and a private terrace complete with garden furniture. Furthermore, you'll also find a hairdryer, safe and children's furniture. Included in the price: beds made upon arrival and a towel package (bath towel, hand towel) per person. Not included: preference for location/furnishing, kitchen package (kitchen towel, tea towel, dish brush, bath mat) and extra children's furniture.

<strong>Free WIFI from the 1st of January 2018!</strong>
Use
Possibility nearby / Möglichkeiten in der Nähe: Tennis, Fishing
Other
The rental price includes the following: (includes: apartment, hotel apartment, hotel room, hotel suite, houseboat and / or tree house): access to the Aqua Mundo (excluding sauna, Turkish bath, water jet, quick tanner, solarium and Flow Rider); VAT according to the guidelines of the VAT authorities of the country of destination; final cleaning and energy costs; use of the television (with Movie Channel). Not included in the price: tax and charges, booking fees. In the (final) cleaning the following are not included: washing-up of dishware, taking off bed linen and collection of any rented linens and towels, throwing waste into the garbage and disposing of it in the appropriate container. All Inclusive bookings are subject to different conditions. The prices of the Original Comfort Cottages and Eden Comfort Cottages exclude the compulsory quilt cover sets. The quilt cover sets are charged at the rate of € 8.00 per person. The fee for a pet is € 24.50 per pet per week and € 16.50 per midweek - weekend (Pets are not allowed in the hotel or in the apartments).
Triple early booking advantage: Those who book early save even more!
- early booking discount of 20% for reservations made at least 6 months prior to arrival.
- early booking discount of 15 % for reservations made between 4 and 6 months prior to arrival.
- early booking discount of 10% for reservations made between 2 and 4 months prior to arrival.
- 20% discount if at least one child is younger than 12 years old upon arrival or at least one person is older than 55 upon arrival. This discount is not valid during the holiday seasons.
Discounts are not combinable! 

Bookings with an arrival within 7 days are on request. We would like to ask you to please contact us concerning an arrival within 7 days.

Arrival and departure
Upon arrival at the Holiday house, you must present your confirmation document, at which time you will receive an entry card and welcome package. You may enter your Holiday house after 3 pm. On the day of your departure, you must vacate the Holiday house before 10 am, so as to facilitate the cleaning of your Holiday house.
You can still use the facilities of the park on the departure day, unless the park will be closed.
Real estate reedb 0220 V 9.04-g / time:0.0752 / size: 63345 / 18.206.175.155.mobil