data load ...
Platz für neue Ideen - Gewerbe ab 100m² zur Miete
Contact information:
Frau Theresa Rattensberger
SAGE Immobilien Real Estate GmbH
Salzmannstrasse
5700 Zell am See
Tel.: +43654270170
Mobil: +43654270170
Fax: +43 6542 70 170 70
Store for rent
per month 600.00 EUR
AT-5724 Stuhlfelden
Bundesland Salzburg, Austria
Available according to agreement
Detail
Property:
4,887 sq.m
net cold:
Commission from the buyer/tenant:
3 Brutto-MM plus VAT/TAX
Usable area
2,000
sq.m
Store
100
sq.m
Short description
Das Gewerbeobjekt befindet sich in unmittelbarer Nähe zur Stadt Mittersill und hat eine sehr gute Verkehrsanbindung an die B 168.

Die Räumlichkeiten können beliebig nach den Wünschen des Mieters adaptiert werden und beliebig unterteilt werden. Mietflächen stehen ab 100m² zur Verfügung.
Die Lagerhalle bietet insgesamt 3 Stockwerke mit je ca. 600 m².

Das Erdgeschoss wäre für einen Produktionsbetrieb sehr geeignet. Die derzeitige Deckenhöhe beträgt 3,05m und könnte auf 4,10m erhöht werden.
Im ersten Obergeschoss stehen diverse Büro- und Lagerräume zur Verfügung. Ebenso ein Empfangsbereich mit Bar und Kaminzimmer.

Das Dachgeschoss ist mit 2 großen Räumen individuell nutzbar und kann beliebig eingeteilt werden.
Ausreichend Parkplätze und mehrere Garagenplätze stehen unter anderem zur Verfügung.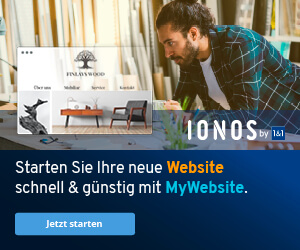 Position
Stuhlfelden ist das Sonnendorf und grenzt direkt an Mittersill. Stuhlfelden bietet seinen ca. 1550 Einwohnern die pure Lebensqualität. Zwischen Mittersill und Stuhlfelden liegt ein sehr schöner 18-Loch Golfplatz. Von Mittersill aus kann man in das riesengroße Paß Thurn bzw. Kitzbüheler Skigebiet einsteigen und hat somit Winter wie Sommer ein vielfältiges Angebot an Freizeitaktivitäten. Bei Stuhlfelden befindet sich auch das 1. Bogendorf in Europa.
Mehr über den Ort und die Region erfahren Sie auch unter:
www.stuhlfelden.salzburg.at oder www.mittersill.at
Fittings
Räume sind veränderbar
Gewerbeobjekt ab 100 m² bis 1800 m² vermietbar (pro Etage ca. 600 m²) Adaptierung je nach Wunsch des Mieters;

Ein Energieausweis gem. EAVG wurde vom Verkäufer, nach Aufklärung über die generelle Vorlagepflicht ab 01.12.2012, noch nicht vorgelegt.
Use
Real estate reedb 0120 V 8.53.d / time:0.0684 / size: 69757 / 54.234.45.10.mobil