data load ...
*** in Krnica max. 4 Persons
request more information
Holiday Rentals for rent
per week from 324.00 EUR
hr- Krnica
Istria County, Croatia
Available according to agreement
Supplier/Partner:
Firma Bungalow.Net BV
NL 8011 Zwolle
contact (

)
Homepage
All offers of the estate supplier
Detail
Bedroom:
1
per week:
| | | |
| --- | --- | --- |
| Balcony | | |
| Terrace | | |
Options
Short description
These vacation homes are located in Krnica, a small village on the eastern coast of Istria, 22 km from Pula. Situated 195 meters above sea level, they are surrounded by beautiful forests, pastures and vineyards. Krnica is the only village in Istria with its own port. A 2.5-km-long road running through the pine forest will take you to the port of Krnica where you can admire the fishing village, complete with wooden boats, fishing nets and stone houses. The beaches are rocky. Small coves are scattered along the entire Krnica channel and offer the joy of unspoiled nature and crystal clear water. Krnica is an ideal place for a vacation. In spring you can pick wild asparagus and aromatic and healing herbs while in the fall you can harvest mushrooms, grapes and olives or just enjoy the landscape while on a long walk. Watch the sunrise at the port of Krnica where you can welcome the fishing boats returning from sea surrounded by flocks of seagulls. You can also buy the freshly caught fish!
Position
Distance
Shopping
25
km
Airport
15
km
Suburban traffic
200
m
Exclusive; In the City; Near water
Southern Istria is known for a number of interesting natural, historic and cultural attractions, all of which lie just 20 to 30 minutes from the accommodation. The main tourist towns of Pula, Rovinj and Poreč are also nearby. The nearest beaches are situated close to the town of Rovinj, 22 km away. Rovinj, a former fishing village, is one of the most beautiful towns on the Adriatic Coast. If you would like to enjoy the countryside, you can choose from among a number of well-marked cycling and hiking trails. Bike trails can be found in this area too. One on the most interesting Istrian natural phenomenons is the cave of Baredine, which is situated nearby. A guided tour lasts 40 minutes and inside the cave you will see 5 chambers containing underground lakes. The largest Istrian town - Pula (22 km) - is famous mainly for its numerous ancient Roman remains. The most popular attraction is the Roman amphitheater (arena), the sixth largest and among the most well-preserved in the world. During summer, the amphitheater hosts pop concerts, ballets and operas (Carreras, Pavarotti, Sting, Anastasia, Simply Red, Eros Ramazzotti, Zucchero, Jamiroquai and Norah Jones are just some of the stars that have performed here). Only a few kilometers from Pula you will find the Brijuni Islands with their national park which can be visited by guided tours (boats start from Pula harbor).
Fittings
This is a single-storey, stone house. On the ground floor there is a dining room, living room, bathroom and kitchen. The kitchen contains all the amenities necessary for preparing and serving meals. On this floor there is also a satellite TV, a sofa bed, a cooker, and a fireplace. Upstairs, you'll find two double beds.  The thick stone walls keep the house at a pleasant temperature during the summer but there's also an air-conditioner present. There is a spacious terrace in front of the house. Here you can enjoy the fresh air /dine or barbecue on the built-in oven.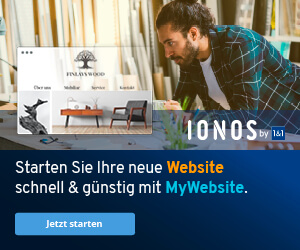 Real estate reedb 1022 V 8.3.d / time:0.0477 / size: 58007 / 54.224.50.28.mobil