data load ...
Industrielle Fazenda (Fisch- und Garnelenzucht) in Ceará
Contact information:
Immobilien- und Sachverständigenbüro Hahn/Hahn Imoveis Brasil-Alemanha

Dr. rer. pol. Andreas Hahn
Economista (FAAP Sao Paulo/UN Duisburg-Essen) e Gestor Imobiliário

Viaduto Nove de Julho 165
01050-060 São Paulo
++55 11 3151 2590 (São Paulo)
++55 11 99241 5825 (São Paulo)

Erdmannsdorfer Strasse 24
Tel.: ++49 37298 2445
Fax: ++49 37298 2467
http://www.hahn-immo.com
CRECI: 78192-SP
Farm / Ranch for sale
1,650,000.00 EUR
BR-62690-000 Trairi
State of Ceará, Brazil
Available according to agreement
Detail
Bedroom:
5
Living space:
400.0 sq.m
Property:
1,001 hectare
Price:
Commission from the buyer/tenant:
keine Käuferprovision
| | |
| --- | --- |
| 2 | Kitchens |
Options
| | | |
| --- | --- | --- |
| Built-in kitchen | | |
| Furnished | | |

| | | |
| --- | --- | --- |
| Air-conditioning | | |
| Swimming pool | | |

| | | |
| --- | --- | --- |
| Landing field | | |
Short description
Relatório Portugues (deutsche Objektbeschreibung weiter unten, for english description see below
under "Other"):

As áreas escolhidas para o empreendimento se compõem de terras bastante propícias para as
criações de peixes e de camarões, bem como são também viáveis para outras atividades
agropecuárias. São terrenos argilosos (áreas de salgado próximas ao estuário do rio Mundaú,
distante aproximadamente 3,0km da desembocadura e areno-argilosos (compostos de vegetação
de tabuleiro litorâneo). Em relação à área de salgado propícia para a construção de viveiros, há
uma Licença de Instalação (área total de 49,9 hectares) emitida pelo órgão licenciador competente.
No que se refere à área de terra alta, composta de terrenos areno-argilosos, existe também uma
Licença de Instalação (área total de 98,00 hectares),

Existe um imenso potencial aqüífero para atender perfeitamente aos cultivos de peixes e camarões
em virtude do empreendimento se situar as margens do rio Mundaú, próximo ao mar, além da
existência de uma fonte de água doce permanente dentro da propriedade, bem como de 05 (cinco)
poços profundos (com água de excelente qualidade e vazão de 70.000 litros/hora) em pleno
funcionamento. O referido potencial de água doce é apropriado para a redução da salinidade dos
viveiros (quando necessário), além da utilização para fins de irrigação de diversos tipos de culturas
frutíferas que possam ser implementadas, bem como para a criação de ovinos, caprinos e
avestruzes. No que se refere à criação de ovelhas existe também uma área de aproximadamente
10,0 hectares destinada para a criação destes animais;dispõe também de um solo especial para a
produção de cajus, projeto no qual podem ser aproveitados tanto o seu pedúnculo quanto a sua
amêndoa (castanha).Uma fonte inesgotável de energia localizada nas dependências da Empresa é
a produzida pelos ventos, potencial que pode ser bastante explorado para a produção deste
importante recurso renovável e não poluente.
A área total da Fazenda é de 1.000,87 (hum mil hectares e oitenta e sete ares), distribuídos em
três terrenos confinantes.Vale destacar que o empreendimento também possui uma casa duplex
com 400,00 metros quadrados de área construída, dividida em cinco suítes, sala, cozinha, área de
serviço, etc, toda mobiliada e em pleno funcionamento, bem como dispõe de um heliponto
devidamente regularizado pelo DAC – Departamento de Aviação Civil.
O acesso ao empreendimento, partindo-se de Fortaleza-CE, é realizado inicialmente através da
Rodovia Estadual Litorânea Sol Poente. Ao se chegar no município de Trairí (distante 125km de
Fortaleza), segue-se, através de via asfaltada, para o Distrito de Canaã (distante 25km da Sede de
Trairí). A próxima etapa será seguir uma estrada carrosal, por 10km até a localização do
empreendimento.

Com o intuito de serem otimizadas as produções de peixes e camarões foram construídos 10
viveiros especiais de pequeno porte com fins de pesquisa, com área total de 2,53ha, de acordo com
a Licença de Operação (em anexo) do Órgão Ambiental Licenciador SEMACE.
Considerando a necessidade de se efetuar maiores controles, principalmente no que se refere à
qualidade da água, foi construído nas imediações dos viveiros de pesquisa, um prédio, com área
construída de 90,0m2, o qual pode servir como laboratório.Existem também instalados nesta área,
uma casa de despesca e um galpão, com 100 m2, que tem como finalidade receber a solução
utilizada (metabissulfito de sódio) para a despesca de camarões na fase terminal. Esta solução,
após sua utilização, é bombeada para o galpão, permanecendo neste, até a total evaporação da
parte líquida. Posteriormente, a parte sólida (pó), é utilizada na mistura de preparação de massa
(cimento/areia) na construção de lajotas utilizadas no revestimento das áreas internas dos viveiros.

A propriedade atualmente é atendida por linha de derivação em alta tensão do sistema CHESF
(Companhia Hidro Elétrica do São Francisco) através da COELCE (Companhia Energética do Ceará).
No que se refere à telefonia, já existe instalado telefone fixo através da operadora TELEMAR NORTE
LESTE S/A. Ressalta-se que parte da área está sob a cobertura de telefonia celular.

Equipamento:

a) Vinte e sete aeradores de pás trifásicos com potência de 1,0 cv/cada e em pleno funcionamento;
b) Dois grupos geradores; sendo 01 com 75KVA e o outro com 18KVA de potência;
c) Uma casa de bombas onde se encontram em funcionamento quatro motobombas para captação
de água, com potência de 50,0 cv/cada e uma com 10,0 cv de capacidade;
d) Três linhas de tubulação (300mm de diâmetro) para abastecer viveiros de pesquisa e de projeto
de terra alta;
e) Quinze hectares de viveiros em fase de finalização instalados em terra alta (Figura 09);
f) Três mil e seiscentos metros de linha de alta tensão com medição de energia em alta;
g) Três mil metros de linha de baixa tensão trifásica;
h) Cinco transformadores elétricos; sendo dois transformadores de 225KVA/cada, dois
transformadores de 30KVA e um de 15KVA. Para dar suporte ao empreendimento a Fazenda Jambo
possui também um galpão com área coberta de 500m2, onde podem ser guardados alguns
veículos, máquinas e equipamentos, além de servir como oficina para serviços diversos, bem como
possui uma área destinada para refeitório e dormitório.
CONSIDERAÇÕES FINAIS:

É inegável a grande infra-estrutura existente na Fazenda no que se refere a cercas e eletrificações
diversas, bem como no que se relacione à construções (casa, heliponto, galpão de apoio, casa de
bombas, prédio para laboratório e viveiros de pesquisas etc), além de móveis e utensílios que
permitem a continuidade da instalação e operacionalização do projeto integrado de carcinicultura e
piscicultura; permitindo também a inclusão de outros segmentos viáveis do agronegócio em uma
área com muito espaço verde. Sem esquecer de citar a proximidade (aproximadamente 100km)
com o grande porto do Pecém, que está sendo destinado prioritariamente para o escoamento de
produtos da agropecuária.

Kurzbeschreibung Deutsch:

Die Fazenda ist universell landwirtschaftlich nutzbar, wurde aber auf Grund diverser Charakteristika
hauptsächlich für Fisch- und Garnelenzucht genutzt und gilt für diese Zwecke als eine der
fruchtbarsten Fazendas Brasiliens. Das Areal besteht hauptsächlich aus Lehmböden (argila) sowie
sand- bzw. salzdurchsetzten Lehmböden (argila-arenosa). Es bestehen mehrere Lizenzen zur
Nutzung und Installation von Teichen ("viveiros") zur Fisch- und Garnelenzucht (insgesamt 147,9
ha).

Die Süßwasserversorgung der Fazenda ist einzigartig und setzt sich zusammen aus der Versorgung
durch den Fluß Mundaú, einer Süsswasserquelle sowie insgesamt 5 Tiefbrunnen (Wasserdurchsatz:
70.000 Liter/Stunde). Das Frischwasser ist potentiell geeignet zur Reduzierung des Salzgehaltes der
Teiche (falls erforderlich), sowie für die Bewässerung von verschiedenen Arten von Obstkulturen.
Darüber hinaus besteht die Möglichkeit der Einrichtung einer Schaf-, Ziegen- und Straußenzucht.
Allein für die Schafzucht ist ein Areal von 10 ha Größe vorgesehen. Die Böden eignen sich ebenfalls
für die Kultivierung diverser Nusssorten (bspw. Cashew). Schließlich besteht die Möglichkeit der
Einrichtung eines Windparkes und damit sauberer, nachhaltiger Energiegewinnung.

Weiterhin befinden sich auf der Fazenda ein Forschungsgebäude bzw. Laboratorium (90 m²) sowie
10 experimentelle Teiche zur explorativen Fischzucht. Darüber hinaus bestehen weitere Ställe und
Lagereinrichtungen. Eine detaillierte Inventarliste kann auf Anfrage zugesandt werden.

Die Gesamtfläche der Farm beträgt 1.000,87 Hektar, unterteilt in insgesamt drei
zusammenhängende Grundstücke. Weiterhin befindet sich in einem Wohnbereich eine moderne
Villa mit 400,00 Quadratmetern bebauter Fläche , aufgeteilt in fünf Suiten, ein Wohnzimmer ,
Küche, Service-Bereich, usw. , alle möbliert und voll funktionsfähig - sowie ein
Hubschrauberlandeplatz.

Die Fazenda befindet sich ca. 125 km von Fortaleza entfernt und ist bequem durch die Rodovia
Estadual Litorânea Sol Poente zu erreichen.

----

Contatos - Brasil/São Paulo:

Hahn Imoveis Brasil-Alemanha (sede)
Dra. Elaine Claudia de Almeida
Viaduto Nove de Julho 165
01050-060 Sao Paulo
Tel.: (11) 3151-2590
Cel.: (11) 99241 5825
E-Mail: info@hahn-immo.com
www.hahn-immo.com

Contatos - Brasil/Salvador da Bahia:

Hahn Imoveis Brasil-Alemanha
Consultor Joao Mauricio Massape
Av. Paulo VI, 1373 sala 205 - Pituba
41810-001 - Salvador, Bahia
Tel.: (71) 3011-0995, (71) 9195-6620
E-Mail: info@hahn-immo.com
www.hahn-immo.com
www.massapeimoveis.com.br

Contato Alemanha:

Hahn Immobilien und Gutachten
Gartenstraße 14
09376 Oelsnitz
Tel.: ++49 / 371 / 2397867
Fax: ++49 / 37298 / 2467
E-Mail: info@hahn-immo.com
www.hahn-immo.com

Hahn Imoveis Brasil-Alemanha - in Deutschland und Brasilien ansässige Immobilienberatung und -
vermittlung sowie Gemeinschaftskanzlei im Bereich Immobilienbewertung Brasilien. Dienstleistungs-
und Servicekatalog auf Anfrage. Haupt- bzw. Geschäftssprache: Portugiesisch, weiterhin Deutsch,
Englisch und Spanisch.

Partner:

Dr. rer. pol. Andreas Hahn (São Paulo)
Ökonom und Immobilienberater (FAAP Sao Paulo/Universität Duisburg-Essen)

Prof. Dr. rer. oec. Climaco Cezar da Souza, phD (Brasilia)
Ökonom und Agronom Universität Brasilia, Gutachter Agrovision Institut

Joao Mauricio Massapé (Salvador da Bahia)
Biologe, Agronom und Immobilienberater (ULBRA Palmas/UEFS Bahia)

Detlev Müller (Rio de Janeiro)
Immobilienmakler und –berater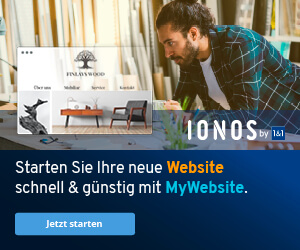 Position
Distance
Airport
125
km
Other
The industrial farm is universally usable for agriculture , but was used due to various characteristics
mainly for fish and shrimp farming and is considered for this purpose as one of the most fertile
farms in Brazil. The area consists mainly of clay soils (argila) as well as sand or salt- permeated
clay soils (argila - arenosa) . There are several licenses for the use and installation of ponds ("
viveiros ") for fish and shrimp farming (total 147.9 ha) .

The freshwater supply to the farm is unique and consists of the supply by the river Mundaú , a fresh
mineral water source and a total of five deep wells (water capacity : 70.000 liters / hour) . The fresh
water is potentially suitable for reducing the salinity of the ponds (if necessary) , and for the
irrigation of different types of fruit crops . There exists also the possibility of sheep , goat and
ostrich cultivation. The soils are also suitable for the cultivation of various types of nuts (eg cashews
) . Finally, there is the possibility of setting up a wind farm and thus producing clean, sustainable
energy.

Furthermore there is a research laboratory building (90 sqm ) and 10 experimental ponds for
scientific fish breeding. Moreover, additional stables and storage are available. A detailed inventory
list can be sent on request .

The total area of the farm is 1000.87 hectares, divided into three contiguous plots. On the area
there is also a modern villa with 400.00 square meters (living area), divided into five suites, a living
room , kitchen , service area , etc. , all furnished and fully functional - as well as a helipad.

The ranch is located about 125 km from Fortaleza and is easily accessible by the Rodovia Estadual
Litorânea Sol Poente .
Real estate reedb 1023 V 8.4.d / time:0.0800 / size: 81356 / 54.224.43.96.mobil