data load ...
** in Denia max. 6 Persons
request more information
Holiday Rentals for rent
per week from 952.00 EUR
es- Denia
Comunitat Valenciana, Spain
Available according to agreement
Supplier/Partner:
Firma Bungalow.Net BV
NL 8011 Zwolle
contact (

)
Homepage
All offers of the estate supplier
Detail
Bedroom:
3
per week:
Short description
This is a lovely apartment in Playa de Denia, where your relaxation and tranquillity are guaranteed. It has 90 m2 and capacity for 6 people. This apartment is equipped with warm/cold AC and it has 3 bedrooms: one with a double bed, one with twin beds and one with a trundle bed. There are also two full bathrooms. The living-dining room is the perfect place to have a rest, watch TV or organize a nice meal with your family. The independent kitchen is equipped with coffee machine, blender, microwave, toaster, vitro, electric oven, juice maker, cutlery, fridge and a lot more. The house has also washing machine, iron and ironing board.In the terrace there is a table with chairs, where you can have a sunny breakfast before a day full of activities. The complex has a communal pool, kids' pool and an area where you can lay down and get tanned! This property is located 50 meters from the beach. Nearby you will find many services, including shops, bars and restaurants; it is the perfect place to enjoy the traditional gastronomy of the area. In addition, you will have a lot of leisure offer around: snorkelling, sailing, parasailing, cultural activities, visiting the castle of Denia or hiking in Montgó Natural Park.NOTE: We don't accept groups of people under 26 years old. We need copies of the passports of all guests to accept the booking.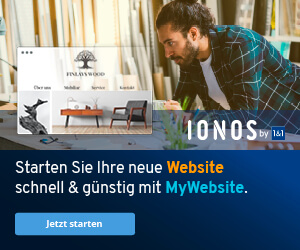 Position
Mallorca, the largest island of the Balearic Islands, makes one think of beach resorts, but there are many other ways to enjoy both the coast and the inland - especially in autumn and winter, when the hoards of tourists are gone and the temperature is more suitable for outdoor activities. You can spend a week exploring the Tramuntana mountain range running along the west of Mallorca on foot or by bicycle. Or you can visit some of the wineries in the center of the island where you can enjoy traditional local wines. You can also visit a farm by cycling or hiking, where you can learn how to make the sobrasada or mallorquín pork sausage.
Here you'll find great places to eat. The Mallorcan chefs prepare traditional recipes adapted to the modern taste. There are six Michelin-starred restaurants on the island. This renewed enthusiasm for local cuisine is also evident in all the restaurants in Mallorca.
Even if you have been on the island several times, there is always more to discover, especially by exploring the lush inland countryside as well as the spectacular coastline.
Usually the beach holiday season begins in May and ends in October, but the island is also beautiful in spring when the almond trees are in bloom. Outside the hottest months of July and August, the Balearic Islands are perfect for active holidays, with plenty to see if you are interested in plants or birds, or if you want to discover the local culture.
While most beach resorts close in the winter months, Mallorca is an ideal location for a holiday year-round. If you want more to do than to just lie on the beach, take advantage of the low winter prices and enjoy the taste of a real life in the Balearic Islands.
Division
Real estate reedb 1021 V 8.3.d / time:0.0507 / size: 51626 / 23.20.86.177.mobil