data load ...
**** in Morton max. 4 Persons
request more information
Holiday Rentals for rent
per week from 819.00 EUR
fr- Morton
Nouvelle-Aquitaine, France
Available according to agreement
Supplier/Partner:
Firma Bungalow.Net BV
NL 8011 Zwolle
contact (

)
Homepage
All offers of the estate supplier
Detail
Bedroom:
2
per week:
| | | |
| --- | --- | --- |
| Terrace | | |
Short description
In harmony with animals and Mother Nature. Immerse yourself in the breathtaking surroundings and explore floating in a canoe or on a Segway the natural beauty of the park. So much fun to do, no time to lose. Take an extraordinary journey through time at Futuroscope Theme Park. Or go back in time with a visit to the ancient castles of the Loire and Vienne.

Remember, though, to get acquainted with the animal inhabitants of the "Coeur Animalier. Spot the rapid ferrets and greet the raccoon family. Are that deer overthere with large antlers? Face to face with nature. Very special.

Giant aquariums with tropical fish, in all colors of the rainbow. So beautiful! The "Aqua Mundo" is truly a wondrous water world. The two Water Playhouses with the huge overturning water buckets provide twice as much water fun. Then it is time for a soothing massage in the great Deep Nature Spa. From head to toe, complete relaxation.

Shopping, a drink and a snack in the tropical Market Dome? Good idea! Plop down on the couch in your luxury cottage with modern interior is also possible. It seems like a dream.

Le Bois aux Daims; comeback in nature. Again completely yourself.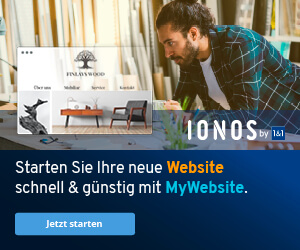 Position
Distance
Suburban traffic
25
km
Wellness; Holiday Park; Among nature
In the vicinity of Le Bois aux Daims you have a rich choice of extra activities.
- Futuroscope offers exciting stories in giant format, thrill-rides, interactive routes, outdoor activities and nightly shows. (Distance: 1:10 h)
- In the Abbey of Fontevraud you will find a digital project, with many touchscreen tablets, which are used as a source of information in many parts of the trail. (Distance: 00:15 h)
- Craftsmen pleasantly shown you the secrets of their craft: the tanner of Lavausseau, the cutler/blacksmith of Vicq-sur-Gartempe, or the umbrella maker in Poitiers.
- Taste the Broye du Poitou (butter cake), chocolate beans Chocolaterie du Bellay, just a few minutes from le Bois aux Daims, the nut oil from Neuville, or craft beer from Bell Fois.
- Every summer a known operetta festival is held in the Gallo-Roman town of Sanxay. In addition, there are organized free concerts throughout the summer across Vienne during the festival "Les Heures Vagabondes". The festival "Jazzellerault" is an unmissable meeting place for jazz lovers.
- Medieval folklore can be seen at the medieval festivals "Nouaillé-Maupertuis" and "Château-Larcher." You can enjoy light and animation shows around the French heritage during the "Nuits Romanes" all summer.
- Very interesting places are: Poitiers, the town of Joan of Arc, with great historical and cultural pedestrian streets, Romanesque churches and half-timbered gables; the village of Saint-Savin with the Abbey Church (the "Romanesque Sistine Chapel"), the "Roc-aux-Sorciers" (Wizard Rock) and the "Cité de l'Ecrit" (City of the Scripture); the city of Chatellerault, with an authentic Italian theater; the village of Ternay with a flamboyant Gothic castle and special truffle grounds.
- Head out into nature on land or on water: the trails near Bois aux Daims are suitable for the whole family. For longer walks in Vienne 40 marked trails are waiting and 2 long hikes (GR) to be discovered. Cycling enthusiasts can choose from 12 different routes. There are plenty of horse centers to make nice discovery tours through meadows and forests. Take a special canoe trip on one of the four rivers.
- The exceptional nature of "le Pinail" in Vouneuil-sur-Vienne is home to over 35 species of nesting birds, and no less than 48 species of dragonflies! In the Parc de la Belle Magné there is a 10 acre park, where more than 20,000 plants bloom along winding lanes under ancient trees. Stroll and enjoy.
- Thanks to a cable ski course water skiing accessible to everyone, for all ages in Moncontour. Water skiing on a closed stretch of water without waves or boats.
- Golf lovers: a few minutes from the Bois aux Daims there is the golf course Golf de Loudun-Fontevraud, an 18-hole course of 6181 meters, par 72 and a Pitch & Putt.
- The winemakers of the region welcome you to share their passion with you and to tantalize your taste buds! There are plenty of different vineyards, wine cellars in ancient troglodyte caves such as the domain-Bois Mignon Saix, parks with respect for the environment as Ampelidae in Marigny-Brizay, or family vineyards such as Domaine Villemont in Mirebeau.
- Also very special animals you can observe. In the "Vallée des singes" you can see gorillas, chimpanzees and squirrel monkeys. The "Planète des Crocodiles" introduces you to the rare white alligator and the spectacled caiman. Winged creatures can be seen in "Giants du Ciel", where eagles, macaws, storks and vultures perform a spectacular show at altitude over the medieval town of Chauvigny.
Fittings
This Eden Premium Cottage is full of space and light. It stands in a natural environment that you can get inside by a large sliding door. The Eden Premium is furnished extra luxurious and modern. In the living room there are a fireplace, a flat-screen TV and a mini stereo with CD player or Home Cinema set with DVD player. The open kitchen is fully equipped including dishwasher, coffee maker and kitchen package.

Upon arrival, your beds are made and there is a second TV in the bedroom. You sleep on a comfortable bed, and you can use the luxurious bathroom with whirlpool bath, hair dryer and toilet. There are also a cot, playpen and highchair for infants.

Outside you can sit on your private terrace with garden furniture.

The cottages of this type can sometimes differ in terms of facilities.

It is a great cottage for a good price, because this is all included in your price: bed linen, kitchen package, tropical paradise Aqua Mundo, entertainment in the Market Dome, many children's activities, evening entertainment and children's entertainment, the final cleaning of your cottage and use of water and electricity. In short: an Eden Premium Cottage means an extra luxury finishes and great convenience under one roof.
Other

<p>The rental price includes the following: (includes: apartment, hotel apartment, hotel room, hotel suite, houseboat and / or tree house): access to the Aqua Mundo (excluding sauna, Turkish bath, water jet, quick tanner, solarium and Flow Rider); VAT according to the guidelines of the VAT authorities of the country of destination; final cleaning and energy costs; use of the television (with Movie Channel). Not included in the price: tax and charges, booking fees. In the (final) cleaning the following are not included: washing-up of dishware, taking off bed linen and collection of any rented linens and towels, throwing waste into the garbage and disposing of it in the appropriate container. All Inclusive bookings are subject to different conditions. The prices of the Original Comfort Cottages and Eden Comfort Cottages exclude the compulsory quilt cover sets. The quilt cover sets are charged at the rate of € 7.25 per person. The fee for a pet is € 24.50 per pet per week and € 16.50 per midweek - weekend (Pets are not allowed in the hotel or in the apartments).
Triple early booking advantage: Those who book early save even more!
- early booking discount of 20% for reservations made at least 6 months prior to arrival.
- early booking discount of 15 % for reservations made between 4 and 6 months prior to arrival.
- early booking discount of 10% for reservations made between 2 and 4 months prior to arrival.
- 20% discount if at least one child is younger than 12 years old upon arrival or at least one person is older than 55 upon arrival. This discount is not valid during the holiday seasons.
Discounts are not combinable! 

Bookings with an arrival within 7 days are on request. We would like to ask you to please contact us concerning an arrival within 7 days.

Arrival and departure
Upon arrival at the Holiday house, you must present your confirmation document, at which time you will receive an entry card and welcome package. You may enter your Holiday house after 3 pm. On the day of your departure, you must vacate the Holiday house before 10 am, so as to facilitate the cleaning of your Holiday house.
You can still use the facilities of the park on the departure day, unless the park will be closed.</p>
<p> </p>
Real estate reedb 1023 V 8.3.d / time:0.8186 / size: 61836 / 54.167.202.184.mobil