data load ...
Edingen: 1-Zi-Wohnung in idealer Lage zwischen Heidelberg und Mannheim
ID: 0000022439#MU150291/481763
Contact information:
Frau Irmtraud Garske
HC24 - Möbliert Wohnen auf Zeit - www.hc24.de
Rheindammstraße
68163 Mannheim
Tel.: +49 (0) 621/3009980
Fax: +49 (0) 621-8282331
Apartments for rent
per month 780.00 EUR running costs included
DE-68535 Edingen-Neckarhausen
Baden-Württemberg, Germany
Free, Available from immediately
Supplier/Commercial, other:
Immoparadies
Obere Höfe Str. 7
DE 79312 Emmendingen
contact (

)
All offers of the estate supplier
Detail
Room:
1
Living space:
38.0 sq.m
rent:

| | |
| --- | --- |
| per month 780.00 EUR running costs included | |

Security:
1,000.00 EUR
Commission from the buyer/tenant:
Provisionsfrei
Short description
Die neu renovierte und liebevoll eingerichtete Wohnung liegt im Herzen des Rhein-Neckar-Kreises in einer beliebten Wohnlage in Edingen, direkt am Feldrand (günstig für Jogger, Walker). <br>Sie ist komplett möbliert mit einem weißem franz. Bett, 2 weiße Clubsessel.<br>Die Kochnische hat einen Backofen. <br>Geschirr, eine Senseo Kaffeemaschine und ein Flachbildfernseher gehören zur Ausstattung.<br>Verschiedene Einkaufsmöglichkeiten befinden sich in fussläufiger umgebung. <br>Der Mietpreis beinhaltet sämtliche Nebenkosten.<br>Hinweis: Rauchen ist im Wohnraum nicht erlaubt.<br><br>. Diese Wohnung wird angeboten von HC24 Mannheim, Agentur für Wohnen auf Zeit, Tel 0621-19445
PositionStrassenbahn Nr.5, 15km nach Mannheim. 8km nach Heidelberg
Fittings
Mehrfamilienhaus, Dusche, Pantryküche, Premium, Bettbezüge, Bettwäsche, Esstisch, Geschirr, Handtücher, Kleiderschrank, TV-Gerät, Kaffeemaschine, französisches Bett, Mikrowelle. Sie sind an diesem möblierten Wohnobjekt interessiert oder wollen ein ähnliches vermieten? Dann rufen Sie uns an unter Tel 0621-19445 oder besuchen unsere Website www.HC24.de
Other

Damit wir Ihnen schneller zu Ihrer möblierten Wohnung verhelfen können, geben Sie in Ihrer Suchanfrage bitte an wo, was und für wen Sie ein Wohnobjekt auf Zeit suchen und teilen uns etwas zu Ihrer beruflichen Situation mit.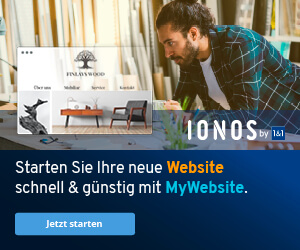 Real estate reedb 1021 V 8.3.d / time:0.0917 / size: 67823 / 54.166.245.10.mobil