data load ...
Praia Seca new house near the sea / EfG 11309-K
Contact information:
Schweiz und International www.efg-immo.com
EfG Existenzmakler
Baarerstrasse
6300 Zug
Tel.: 0041-41 500 42 52
Houses / single family for sale
135,000.00 EUR
BR-28970-000 Indaiatuba, Cidade Nova
State of São Paulo, Brazil
Available according to agreement
Detail
Room:
3
Living space:
95.0 sq.m
Property:
240 sq.m
Price:
Commission from the buyer/tenant:
Frei / www.immo-brasilien.com
running costs:
Direktauftrag vom Eigentümer
Construction year:
2016
Short description
Real Estate Brazil Araruama property for sale in Praia Seca new house near the sea for sale.
kitchen
Living-dining room
2 bathrooms
2 Bedrooms
EC terrace
OG 2 balconies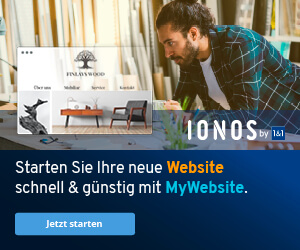 PositionRegion: Sudeste
700 m zum Meer
Fittings
Gesamtfläche: 95 m², davon 50 m² im EG und im OG 45 m²
Küche
Wohn-Esszimmer
2 Bäder
2 Schlafzimmer
EG Terrasse
OG 2 Balkone
Other
In Brasilien zahlt der Käufer keine Provision!!
Seit 2005 vermitteln wir erfolgreich Immobilien in Brasilien.
Es gelten unsere Geschäftsbedingungen. Deutsche Betreuung vor Ort. Alle Angaben ohne Gewähr. Weitere Immobilienangebote in Europa, Südafrika und Südamerika finden Sie auf unserer Webseite www.efg-immo.com
Disclaimer
Der Autor übernimmt keinerlei Gewähr hinsichtlich der inhaltlichen Richtigkeit, Genauigkeit, Aktualität, Zuverlässigkeit und Vollständigkeit der Informationen. Haftungsansprüche gegen den Autor wegen Schäden materieller oder immaterieller Art, welche aus dem Zugriff oder der Nutzung bzw. Nichtnutzung der veröffentlichten Informationen, durch Missbrauch der Verbindung oder durch technische Störungen entstanden sind, werden ausgeschlossen. Alle Angebote sind unverbindlich. Der Autor behält es sich ausdrücklich vor, Teile der Seiten oder das gesamte Angebot ohne gesonderte Ankündigung zu verändern, zu ergänzen, zu löschen oder die Veröffentlichung zeitweise oder endgültig einzustellen.
Real estate reedb 1024 V 8.4.d / time:0.0675 / size: 75534 / 54.162.105.241.mobil