data load ...
Istria Luxury Villa 10 km from the sea / EfG 11492-K
Contact information:
EfG Existenzmakler
Baarerstrasse
6300 Zug
Tel.: 0041-41 500 42 52
Villa / luxury real estate for sale
20,033,562.50 MXN (875,000.00 EUR)
HR-52429 Groznjan, Istrien
Istarska, Croatia
Available according to agreement
Detail
Room:
8
Living space:
450.0 sq.m
Property:
4,000 sq.m
Price:

| | |
| --- | --- |
| 20,033,562.50 MXN (875,000.00 EUR) | |

Commission from the buyer/tenant:
Frei / www.immobilien-ausland.com
running costs:
Direktauftrag vom Eigentümer
Construction year:
2009
Short description
[lage] The eastern coastline of the Adriatic Sea is certainly one of the most beautiful and unspoiled in Europe and we believe it is poised to become a fashionable 'Riviera' over the next ten years. The coastline is enhanced by more than 1000 islands which create a yachting paradise. It is often said that Istria is very similar to Tuscany and it is true. Picturesque villages with old stone houses and cobbled streets, tiny shops and attractive restaurants, and a church with spire or tower, cling to the top of the steep hills with stunning views across fields and woods to the next hill-top village in the distance. The difference lies in the clear blue waters of the beautiful Adriatic Sea which is never far away and, along its coast, more than two thousand years of history unfold.
[beschreibung] This Villa is a 5-bedroom, 5-bathroom mansion set in the heart of Istria. It is often said that Istria is very similar to Tuscany and it is true. From your beautiful house, you can explore picturesque villages with old stone houses and cobbled streets, tiny shops and attractive restaurants It has an unusually large living room, with French doors to a large terrace besides a lovely heated pool and with magnificent views of Tuscan-style countryside towards the famous town of Motovun in one direction and towards the Adriatic Sea in the other.
[ausstattung] - 2 Master bedrooms (with en-suite bathrooms)
- 3 Double / twin bedrooms (all with en-suite bathrooms)
- Living and dining areas with 4 meter high ceilings and spectacular views
- Separate sitting area with open log fire
- Modern kitchen
- PC & broadband wireless internet connection
- Outside dining terraces with gas barbecue
- Heated swimming pool with outside shower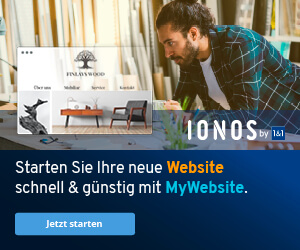 Position
Region: Istrien
ca. 10 km zum Meer oder 10-15 Minuten Fahrtzeit
Die Ostküste der Adria ist sicherlich eine der schönsten und unberührtesten in Europa und manche sagen,es wird eine neue Riviera in den nächsten zehn Jahren zu werden. Die Küste ist von mehr als 1000 Inseln umgeben die ein Yacht Paradies schaffen. Es wird oft gesagt, dass Istrien der Toskana sehr ähnlich ist, und es ist wahr. Malerische Dörfer mit alten Steinhäusern und gepflasterten Straßen, kleinen Geschäften und attraktiven Restaurants, Hügel mit herrlichem Blick über Felder und Wälder auf den nächsten Hügel das Dorf in der Ferne. Der Unterschied liegt in dem klaren blauen Wasser der schönen Adria, die nie weit entfernt ist und entlang seiner Küste gibt es zweitausend Jahre Geschichte zu entdecken.
Fittings
- 2 Master Schlafzimmer mit eigenem Bad
- 3 Schlafzimmer mit je 2 Betten, alle mit eigenem Bad
- Schlafzimmer im OG 360-Grad-Blick zum Meer, Motovun und Groznjan
- Wohn- und Essbereich mit 4 Meter hohen Decken und einer spektakulären Aussicht
- Separate Sitzecke mit offenem Kamin
- Moderne Küche
- PC & drahtlose Breitband-Internet-Anschluss
-Außen-Terrassen mit Gasgrill
- beheiztes Schwimmbad mit Außendusche
- vor ca. 7 Jahren komplett saniert und renoviert
- Energieausweis für Wohngebäude: Klasse E, Q"H,nd,ref Izracun 186 kWh/m²a, Ausweis ist gültig bis 22.03.2026
energy Performance Certificate
Energy efficiency class: E
Built: 1930 (energy Performance Certificate)
Energy pass: Consumption
Valid until: 2026-03-22
Consumption value: 186 kWh/(m²*a)
Other
Diese Immobilie in Kroatien ist Provisionsfrei für Käufer.
Hinweis: EfG hat Nachweispflicht gegenüber dem Verkäufer, deshalb werden nur Anfragen mit kompletter Anschrift und Telefonnummer bearbeitet. Internationale Immobilienangebote und Energieanlagen www.efg-immo.com
Disclaimer
Der Autor übernimmt keinerlei Gewähr hinsichtlich der inhaltlichen Richtigkeit, Genauigkeit, Aktualität, Zuverlässigkeit und Vollständigkeit der Informationen. Haftungsansprüche gegen den Autor wegen Schäden materieller oder immaterieller Art, welche aus dem Zugriff oder der Nutzung bzw. Nichtnutzung der veröffentlichten Informationen, durch Missbrauch der Verbindung oder durch technische Störungen entstanden sind, werden ausgeschlossen. Alle Angebote sind unverbindlich. Der Autor behält es sich ausdrücklich vor, Teile der Seiten oder das gesamte Angebot ohne gesonderte Ankündigung zu verändern, zu ergänzen, zu löschen oder die Veröffentlichung zeitweise oder endgültig einzustellen.
Real estate reedb 8.58-f / time:0.0546 / size: 71560 / 54.167.230.68.mobil