data load ...
Bahia 94 hectares Farm cocoa and pasture / EfG 11499-BCF
Contact information:
EfG International www.efg-immo.com
EfG Existenzmakler
Baarerstrasse
6300 Zug
Tel.: 0041-41 500 42 52
Detail
Property:
940,000 sq.m
Price:
Commission from the buyer/tenant:
Frei / www.brasilien.farmkauf.com
Short description
94 hectares of which 50% cocoa in production in 2300 Aroba, 1 Aroba = 15 kg; 2300 Aroba = 34,500 kg of cocoa
50% of pasture with 77 cows
8 workers' houses
River, 6 sources, 1 reservoir
Power is in the final phase of the project.
Further information on request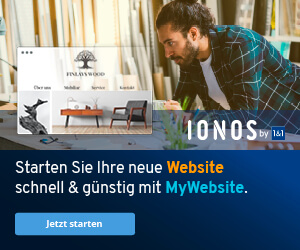 PositionRegion: Kakaoküste
ca. 280 km von SSA, nahe der Bundesstraße BR 101, gesamte Infrastruktur vorhanden, Fazenda liegt ca 10 km außerhalb der Stadt
Other
In Brasilien zahlt der Käufer keine Provision!!
Seit 2005 vermitteln wir erfolgreich Immobilien in Brasilien.
Es gelten unsere Geschäftsbedingungen. Deutsche Betreuung vor Ort. Alle Angaben ohne Gewähr. Weitere Immobilienangebote in Europa, Südafrika und Südamerika finden Sie auf unserer Webseite www.efg-immo.com
Disclaimer
Der Autor übernimmt keinerlei Gewähr hinsichtlich der inhaltlichen Richtigkeit, Genauigkeit, Aktualität, Zuverlässigkeit und Vollständigkeit der Informationen. Haftungsansprüche gegen den Autor wegen Schäden materieller oder immaterieller Art, welche aus dem Zugriff oder der Nutzung bzw. Nichtnutzung der veröffentlichten Informationen, durch Missbrauch der Verbindung oder durch technische Störungen entstanden sind, werden ausgeschlossen. Alle Angebote sind unverbindlich. Der Autor behält es sich ausdrücklich vor, Teile der Seiten oder das gesamte Angebot ohne gesonderte Ankündigung zu verändern, zu ergänzen, zu löschen oder die Veröffentlichung zeitweise oder endgültig einzustellen.
Real estate reedb 1018 V 8.25.d / time:0.3674 / size: 68448 / 54.80.236.48.mobil