data load ...
Patagonia B & B Guest House with sea view / EfG 11562-K
Contact information:
Schweiz und International www.efg-immo.com
EfG Existenzmakler
Baarerstrasse
6300 Zug
Tel.: 0041-41 500 42 52
Hotel for sale
355,000,000.00 CLP
CL-6010000 Puyuhuapi, Patagonien
Región Aisén del General Carlos Ibáñez del Campo, Chile
Available according to agreement
Detail
Living space:
73.0 sq.m
Property:
3,700 sq.m
Price:
Commission from the buyer/tenant:
3% / www.immobilien-chile.com
| | | |
| --- | --- | --- |
| running costs: | Direktauftrag vom Eigentümer | |
Usable area
214
sq.m
Short description
[lage] "Patagonia" has become a magic word that evokes many dreams. Generally associated with the dry and windy Argentine pampa, the pacific coast of Patagonia in CHILE is distinguished by thousand of islands, fjords, rivers, bays and glaciers and covering all of this is the evergreen rain forest. There are no mosquitoes or poisonous insects, spiders nor snakes. In the cool temperate climate grow all the vegetables of central Europe. You can drink from the water of the rivers. The air is pure and the forested mountains which surround the town are protected within a national park. The town of Puyuhuapi lays at the head of a sheltered bay. The ocean is perfect for sailing, kayaking or motor boating. Other options are fishing in the nearby rivers and lakes and hiking. There are also two hotsprings.

The famous highway Carretera Austral that attracts every year more tourists, passes through Puyuhuapi and is already paved in most parts. The town is discovering tourism as a source of income. Puyuhuapi's idyllic and strategic location in the middle of Queulat National Park promises an excellent future in tourism!
The next big town is 230 km away, and the international airport 280 km. Puyuhuapi has a good paved airstrip, but as of now there are no scheduled flights here. The town has a health center with resident doctor, and school up to 8th grade. A high school is 45 km away.
[beschreibung] The house for sale is unique and one of a kind in the whole region. Built of wood in traditional German style with high craftsmanship, it has a privileged panoramic view of the town, the sea, and the surrounding Andes mountains. The owners have enjoyed running the B&B and living in Puyuhuapi for many years, but now wish to retire. They are building a house on an adjacent site and are looking for new owners and also good neighbours who wish to take over the business and live an active life in these marvelous surroundings.
In this moment, they offer only bed & breakfast. The guests eat in nearby restaurants or cook for themselves in the large communal kitchen. Without doubt, there are many opportunities for the new owners to expand the business, such as having their own restaurant. There is also great potential to expand the business in other ways, offering tourist activities on sea and land. Outside, there is plenty of room for vegetable gardens, a barbecue area and other ideas. Also the opening time of the business could well be lengthened to 9 months.
The business is highly recommended in all travel guides. Without any paid publicity, the hotel has 90% occupation in the months of the high season. Only open for only 6 months from October to March, the owners make enough income to last all the year.
Approximately half of the guests come from Europe. A mixture of individual clients, bicyclists, motorcyclists, backpackers and those travelling in autos who learn about the hotel on the internet or word of mouth. Also many guests come by way of travel agencies and organized tour operators. Normal stays range between 1 and 3 nights. The present owners will gladly help the buyers to settle in and get to know the business. This project is specially suited for a young couple wishing to make their future in this beautiful country.
[ausstattung] Lot size 3700 m²
Building (constructed 1957), 144 m² ground floor and 513 m² construction that includes
- basement: laundry, workshop, room for one or two staff members with bathroom
- first floor: lobby, kitchen, dining and living room, 1 WC
- second floor: 5 guest rooms with private bathrooms
- third floor: 2 guest rooms with private bathrooms, 1 guestroom without bathroom, 1 shared bathroom
- attic: 2 guestrooms without bathroom.
Attached owners apartment, 73 m²
Outbuildings: woodshed, carport
Connected to public water supply, and private well
Connection to internet, tv, cell phone and landline.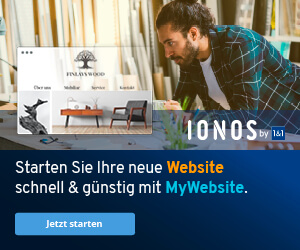 Position
Region: Patagonien
Chile Patagonien - inzwischen ein Zauberwort, das viele Träume weckt. Meist denkt man dabei allerdings an die argentinische Pampa, trocken und windgepeitscht. Westpatagonien in Chile dagegen liegt am Pazifik und hat eine bewaldete Fjordküste. Das Klima ist feucht gemäßigt, es regnet häufig, die Rhododendren wuchern, und im Garten wächst alles, was man aus Mitteleuropa kennt. Es gibt weder Moskitos noch giftige Insekten, Spinnen oder Schlangen. Man kann das Wasser direkt aus den Bächen trinken. Die Luft ist klar, und die urwaldbedeckten Berge, die das Dorf umgeben, gehören zu einem Nationalpark. Der Meeresarm, an dem das Dorf Puyuhuapi und dieses Hostel liegen, ist durch eine Landzunge vor Stürmen geschützt. An schönen Tagen mit dem Kajak, Kanu oder Boot hinausfahren - was gibt es Schöneres! Vielleicht die Wanderungen im Nationalpark? Oder Fischen? Oder Musik hören und aufs Meer schauen? Einen Wildlachs räuchern? Oder in Thermalquellen baden?
Puyuhuapi liegt an der Carretera Austral, die zum Großteil schon asphaltiert ist und immer mehr Touristen anlockt. Da der Fischfang zurückgeht, wendet sich der Ort dem Fremdenverkehr zu - die Nähe zum Nationalpark lädt geradezu dazu ein. Puyuhuapi liegt idyllisch und ausgesprochen strategisch und hat eine sehr gute Zukunft im Tourismus!
Unser Plus der Abgeschiedenheit ist zugleich eine Herausforderung: Die nächste große Stadt liegt 230 km entfernt, der Großflughafen 280 km. Ein guter Flugplatz ist vorhanden, wird aber aktuell von Linienmaschinen nicht angeflogen. Im Dorf gibt es eine Gesundheitsstation mit Arzt, Kindergarten und Grundschule bis 8. Klasse, weiterführende Schule 45 km entfernt. Die Carretera Austral ist die Fortsetzung der Panamericana, es fehlt allerdings noch ein Teilstück, so dass man, will man von Patagonien nach Puerto Montt (oder Zentralchile) fahren, eine Strecke mit der Fähre oder durch Argentinien fahren muss.
Fittings
Gasthaus, erbaut 1957 mit 144 m² Grundfläche, 513 m² Gesamtfläche verteilt auf
- Parterre (Wirtschaftsräume, 1 Personalzimmer mit Bad)
- 1. Stock (Lobby, Küche, Aufenthaltsraum u. Essbereich, WC)
- 2. Stock (5 Gästezimmer mit Bad)
- 3. Stock (2 Gästezimmer mit Bad, 1 Gästezimmer ohne Bad, 1 Gemeinschaftsbad)
- Dachgeschoß (2 Gästezimmer ohne Bad)
Anbau mit Eigentümerwohnung, eingeschossig 73 m² (erbaut 2010)
Holz- und Geräteschuppen, Auto-Unterstellplatz, Wäschetrockendach
Eigene Wasserversorgung und Anschluss ans öffentliche Wassernetz
Eigene Kläranlage mit Sickergrube
Öffentlicher Stromanschluss, Solaranlage oder Wärmepumpe sind möglich
TV und Handyempfang, WLan im Hostel für alle Gäste
Grundsteuer im Jahr 265.000 Pesos
Other
Seit 2006 vermitteln wir erfolgreich Immobilien in Chile.

Allgemeine Geschäftsbedingungen AGB-Käufer
Angebote: Alle Angaben sind freibleibend, unverbindlich und ohne Gewähr. Sie beruhen auf Verkäufer- Informationen. Zwischenverkauf vorbehalten.
Diskretion: EfG-Angebote sind nur für Interessenten bestimmt und dürfen Dritten (z.B. Makler) nicht weiter gegeben werden. Ausnahme ist Bank oder professionelle Berater. Kommt infolge unbefugter Weitergabe ein Rechtsgeschäft zustande, so hat der Interessent den Provisionsausfall als Schaden an EfG zu zahlen.
Vorkenntnis: Wurde dem Interessenten das gleiche Angebot vor EfG bereits anderweitig offeriert, so ist dies innerhalb 3 Tagen schriftlich mit Nachweis mitzuteilen.
Auftrag: Die Aufnahme von Verhandlungen bedeutet Auftragserteilung und gleichzeitig auch Anerkennung der AGB. Der Vertrag über ein von EfG vermitteltes Rechtsgeschäft ist sofort schriftlich mitzuteilen.
Provision: Zahlbar bei Vertragsabschluss Kauf, Pacht, Miete, Share-Deal etc..
Diverse: Vereinbarungen und Zusicherungen, welche von den AGB abweichen, bedürfen der Schriftform. Erfüllungsort und Gerichtsstand ist der EfG-Sitz, Schweiz 6300 Zug. Die Unzulässigkeit einer Bestimmung berührt die Gültigkeit der Übrigen nicht. An die Stelle evtl. unwirksamer Bestimmungen treten gesetzliche Regelungen. EfG ist auch für die Verkäufer als Makler / Berater mit oder ohne Honorar tätig.
Weitere Immobilienangebote International: www.efg-immo.com
Disclaimer
Der Autor übernimmt keinerlei Gewähr hinsichtlich der inhaltlichen Richtigkeit, Genauigkeit, Aktualität, Zuverlässigkeit und Vollständigkeit der Informationen. Haftungsansprüche gegen den Autor wegen Schäden materieller oder immaterieller Art, welche aus dem Zugriff oder der Nutzung bzw. Nichtnutzung der veröffentlichten Informationen, durch Missbrauch der Verbindung oder durch technische Störungen entstanden sind, werden ausgeschlossen. Alle Angebote sind unverbindlich. Der Autor behält es sich ausdrücklich vor, Teile der Seiten oder das gesamte Angebot ohne gesonderte Ankündigung zu verändern, zu ergänzen, zu löschen oder die Veröffentlichung zeitweise oder endgültig einzustellen.
Real estate reedb 1021 V 8.3.d / time:0.0710 / size: 80315 / 54.80.132.10.mobil