data load ...
Houses / single family for sale
600,000.00 EUR
ME-85330 Kotor, Ljuta
Montenegro
Available according to agreement
Supplier/Real Estate Agent:
Montenegro Prospects
Mr. Dasic
Old Town 482
ME 85330 Kotor
contact (

)
email
+38267475692,
All offers of the estate supplier
Detail
Bedroom:
5
Property:
183 sq.m
Price:
| | |
| --- | --- |
| 3 | Bathroom / Toilet |
| | | |
| --- | --- | --- |
| Garden | | |
| Balcony | | |
Short description
This large house is situated in Ljuta on the first line from the sea. It is 183sqm plus attic space and an annex
of 51sqm which sit on a 651sqm plot.
An impressive five-bedroom three-bathroom house adjacent to the sea in private grounds with entrance from
picturesque sea front lane.
The House is located in the prestigious village of Ljuta in Kotor Bay, Montenegro.
The ground floor comprises a triple aspect living room with sea views, kitchen, bathroom and dining room.
The first floor is reached by a broad polished marble staircase rising from the living room, the head of the
stairs connects to a large landing with two double windows affording extensive day light and an additional door
leading onto the rear garden and patio. There is a spiral staircase rising to the second floor. The first floor also
features the master bedroom suite,consisting of a fully-fitted bathroom, sitting room with full height vaulted
ceiling and a large sea facing windows and a patio door leading to the sea facing covered balcony.
The second floor has a landing with a bright sky light window facing the mountains and three bedrooms with a
bathroom room (currently without fittings). The bathroom walls and ceiling are attractively clad with pine, as
are all of the ceilings on the second floor. The bathroom and two bedrooms have direct sea views, while the
third bedroom has a mountain aspect. The building is constructed of quality hand worked stone, while the floor
and roof substructure are of newly installed reinforced concrete, as is the staircase. The roof is covered with
terracotta Mediterranean tiles.
This large family house is set out on a grand scale with high ceilings and enormous entertaining rooms which
characterise the property. The 55m2 drawing room, with its open fire place and marble floors leads looks
directly onto the sea with two full height windows and french doors leading onto the front terraces where well
established mandarin and lemon trees enhance the sea scape, whose shore line is some 10 meters away. The
flat-roofed garage offers an elevated terrace of an additional 58m2 onto the picturesque lane and sea front
with views of some kilometers across the bay of Kotor.
Position
Disclaimer
All data are approx. Data.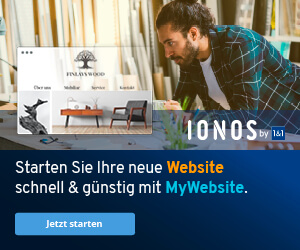 Real estate reedb 8.58-f / time:0.0881 / size: 80401 / 54.198.78.121.mobil