data load ...
**** in Albarella max. 4 Persons
request more information
Holiday Rentals for rent
per week from 596.00EUR
it- Isola Albarella
Venetia, Italy
Available according to agreement
Detail
Bedroom:

2

per week:
| | | |
| --- | --- | --- |
| Balcony | | |
| Terrace | | |
Options
| | | |
| --- | --- | --- |
| Air-conditioning | | |

| | | |
| --- | --- | --- |
| Beach access | | |
Short description
The island of Albarella, connected by a bridge to the mainland, is located in the Po Delta Park, between Chioggia (30 km) and Comacchio (45 km) in the municipality of Rosolina in the province of Rovigo. With its length of 5 km, Albarella is a private island where you can spend your holidays in full relaxation or enjoy your favorite sports (including golf, horse riding and water sports).
It's a touristic and housing private area that represents an almost unique example in Europe for the complexity of its system.
The island nature is unique and never-to-be-repeated. There are more than 2,000,000 trees belonging to approx. 150 species, most of which are native, belonging to the flora of the Mediterranean bush. Albarella has always been the destination and a haven for many animal species. The name of the island is linked to the name of a tree, the "Populus Alba", commonly called white poplar, "Arborea" in the local dialect.
The apartments are located in the various parts in which the island has been divided, such as Zona Fiordi (Fjords Zone), Piazzetta del Mercato (Little  Market Square), Zona Tennis (Tennis Zone), Zona Verde (Green Zone) nearby the golf course and XII Ovest (West XII).

SPECIAL DISCOUNT:
If you book one of the holiday homes between 24.03-16.06.2018 or between 01.09-30.09.2018 the rental price will include the free use of bicycles and beach service(from the 3rd row).
The beach service will be active between 12.05-09.09.2018.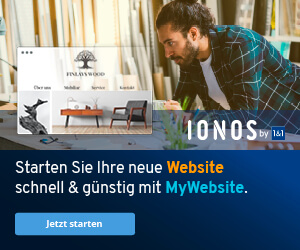 Position
Among nature; On an island; Near water
On the beach there is a Sports Center which is the heartbeat of the summer life on Albarella. Inside the Sports Center there is the only restaurant on the island which overlooks the beach. The restaurant offers self-service at lunch time, while at dinner  time it becomes a pizzeria and a restaurant with à la carte menu, offering different specialties of fish and meat. You will also find a bar service at the swimming pool, at the disco and at the kiosk on the beach.
At guests' disposal: various restaurants, cafes, bars, beer, ice cream, cakes, a flower shop, jewelry, laundry, golf cart maintenance, hardware store and disco.
For sports lovers: possibility to pursue 20 sports disciplines and many sports schools and facilities of the highest level, such as: an 18-hole golf course, one of the most beautiful in Europe, 20 tennis courts, an equestrian center, a wellness path, archery range as well as swimming, sailing and windsurfing school, mini-golf, bowling, skating, aerobics, water aerobics and a well-equipped outdoor gym, plus soccer and tennis fields.
At the reception you can get information on boat trips to Venice, Laguna, Chioggia (The Thursday market), the Po Delta Park, and for sport fishing.
We organize bus tours for the following cities of art:Venice,Ravenna,Padua,Verona,Ferrara and Abbey Pomposa.
Division
Surface area: 75
Fittings
3 rooms apartment (ca.75 m2), near the Capo Nord Beach, on 2 floors with garden and external fireplace, modern and functional furnishing, air conditioning and satellite TV.
Ground floor: living room, kitchen equipped with oven and dishwasher, one bathroom with washing machine.
First floor: one double bedroom, one twin room, one bathroom.
Garden furniture. Parking for two cars.

Si prega di notare che le immagini riguardanti l'interno dell'alloggio sono fornite a solo titolo indicativo.

SPECIAL DISCOUNT:
If you book one of the holiday homes between 24.03-16.06.2018 or between 01.09-30.09.2018 the rental price will include the free use of bicycles and beach service(from the 3rd row).
The beach service will be active between 12.05-09.09.2018.
Use
Possibility nearby / Möglichkeiten in der Nähe: Tennis, Horseriding, Fishing, Golfplaying
Other

The price includes:
initial and final cleaning
water, electricity, gas consumption
Bed linen and towels (except for sofa bed): Free weekly change.
evening shows / animation
Use of the Sports Center swimming pools and Sporting Fjords swimming pools
train

The price does not include:
Additional change of linen / rent on the spot: single bed € 7.00; cotton bath towels for 1 person € 7.00; terry bath towels per person € 10.00; bed € 7.00.
kitchen set for 4 people (1 kitchen towel + 4 cloth napkins): € 7.00;
bed preparation: € 9.00 per bed (double or single).
Deposit: 100 euro / room / apt.
Dryer: € 5.00 for dryer (drying of 6 kg.)
Crib (up to 3 years old, 3yo not included): 30.00 euro / week.
Tourist tax: 1.00 euro/day/person for a maximum stay of 14 nights and  for the period of 1.06-30.09.2018. The fee is not requested for children under 12 years old.

Only 1 pet allowed: 50 euro/week.
Island Traffic: we recommend to all our guests to leave the car parked for the entire stay. On the island you can move about by bicycle and by train. Mopeds with internal combustion engines, motorcycles and campers are prohibited. All electric vehicles are allowed.
Move by car is allowed with a limit of 30 km/h.
The services will be active between 12.05 and 09.09.2018.



Real estate reedb 0123 V 9.04-g / time:0.0256 / size: 58011 / 18.205.246.238.mobil